Kais Saied: The diplomatic passport will be withdrawn from the "enemy of Tunisia" Moncef Marzouki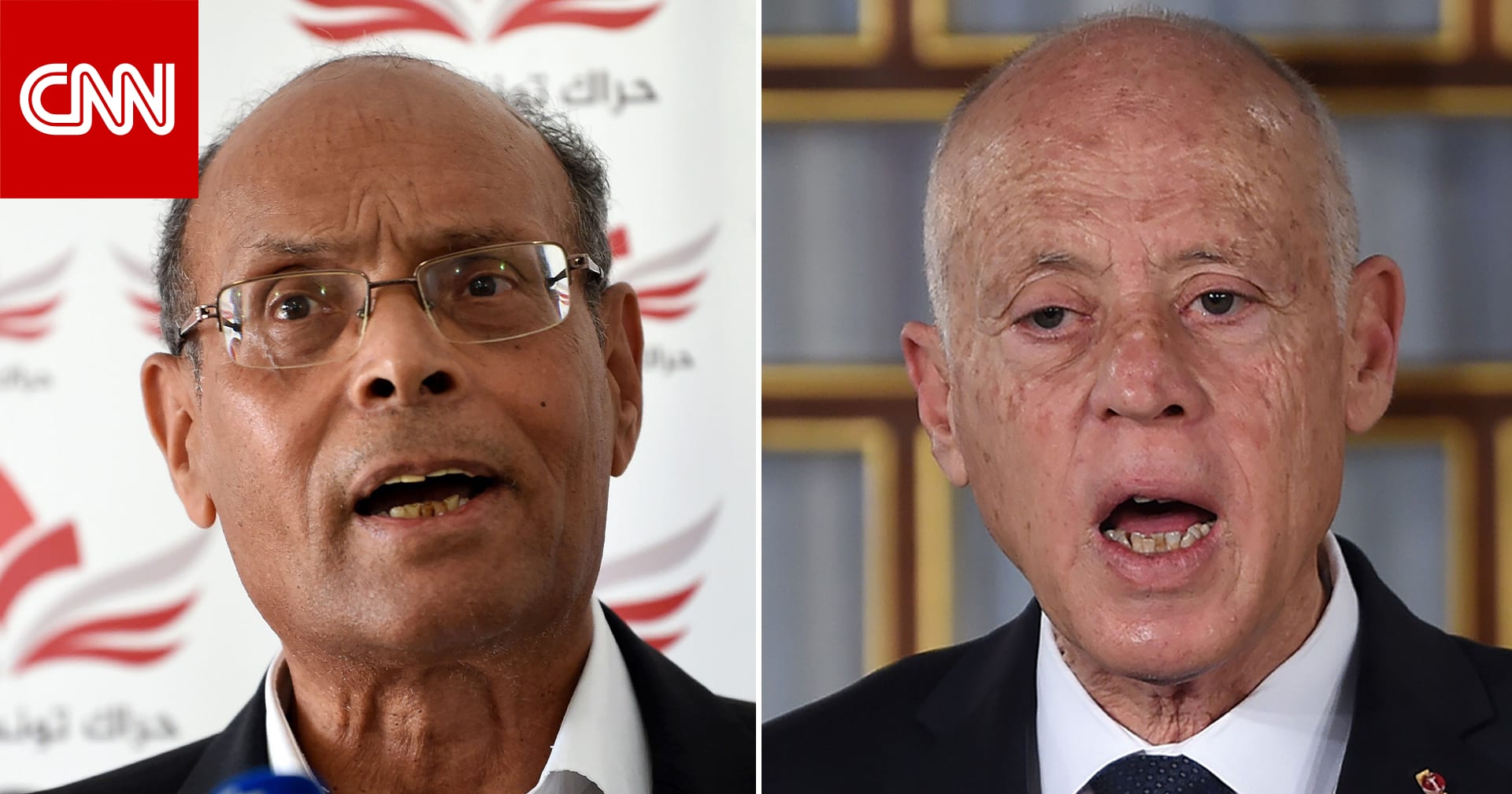 Dubai, United Arab Emirates (CNN) – Tunisian President Kais Saied said that the diplomatic passport will be withdrawn from "the enemies of Tunisia", in a reference that local media interpreted as directed to former President Moncef Marzouki.
On Thursday, Saeed made statements that came on the sidelines of his first meeting with the new government formed by Najla Boden, three months after the dismissal of Tunisian President Hisham Mechichi from office last July.
Said said, "You know how some people went abroad begging him to strike Tunisian interests. I say that the day he did this, he will withdraw from him the neighborhood of diplomatic travel, because he is among the enemies of Tunisia. There is no way that he will be able to achieve this privilege while he travels to the capitals and meets a number of people to harm Tunisia."
Saeed added: "I ask the Minister of Justice to open a judicial investigation into this issue because there is no room for conspiracy against the internal and external security of the state."
What Said said comes after a speech in French by Marzouki at a gathering of the Tunisian community in Paris.
Al-Marzouki was attributed to asking France to stand by the Tunisians in their plight, which caused an uproar and was considered by some as an interference in the country's affairs, prompting calls for the diplomatic passport to be withdrawn from him.
While Marzouki denied this, saying: "I told the French not to support the coup," denying his call for France to interfere in his country's internal affairs.
Marzouki, 76, was the first president to rule the country after the Tunisian revolution, for a period that stretched from 2011 to 2014.
On Thursday, Tunisian President Kais Saied issued an order to terminate the duties of the chief of staff of the Speaker of Parliament and other advisers, in the latest decision among a number of decisions that included the dismissal of the government and the freezing of Parliament.