Kamala Harris in Paris to complete reconciliation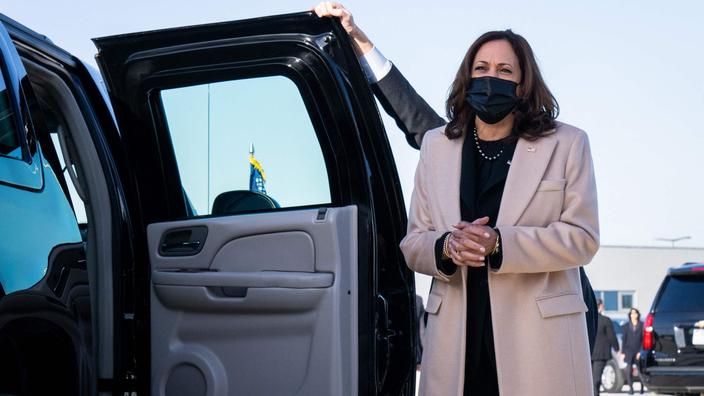 Before Kamala Harris, several members of the American government had succeeded in Paris to appease the anger of France.
US Vice President Kamala Harris landed in Paris on Tuesday morning November 9 for a five-day visit to seal reconciliation after a serious crisis between Paris and Washington over an Australian submarine contract.
Read alsoSubmarine crisis: after appeasement with the United States, France remains alone with its problems
The vice-president's Air Force 2 landed around 10 a.m. at Orly airport, in the Paris region. Kamala Harris, who is accompanied by her husband Doug Emhoff, will go to the Institut Pasteur during the day to meet American and French researchers working on Covid-19.
A strengthening of cooperation
In mid-September, the United States and Australia inflicted a real snub on Paris by sealing a defense alliance in the Pacific, Washington blowing a huge submarine contract initially promised to France. Before Kamala Harris, the American Secretary of State Antony Blinken then the White House adviser for national security Jake Sullivan had succeeded in Paris to appease the anger of France. President Joe Biden met his French counterpart Emmanuel Macron in Rome ten days ago.
Read alsoSubmarine crisis: the United States is not moved by the tricolor ire, nor to have treated France badly
Wednesday at the end of the afternoon, the American vice-president must meet in turn at the Elysee with Emmanuel Macron in order to discuss among other subjects of the "European security, the Indo-Pacific, global health", According to the White House. A strengthening of cooperation between France and the United States in the space sector should also be on the menu of discussions, according to a joint statement from the two countries. On November 11, Kamala Harris is scheduled to participate in the Arc de Triomphe commemorations for the Armistice of 1918, which ended World War I. She will then go to the Paris Peace Forum. His departure is scheduled for Saturday, November 13.