Kate Moss' daughter is acclaimed after parading with insulin pump on display – 28/09/2021 – Celebrities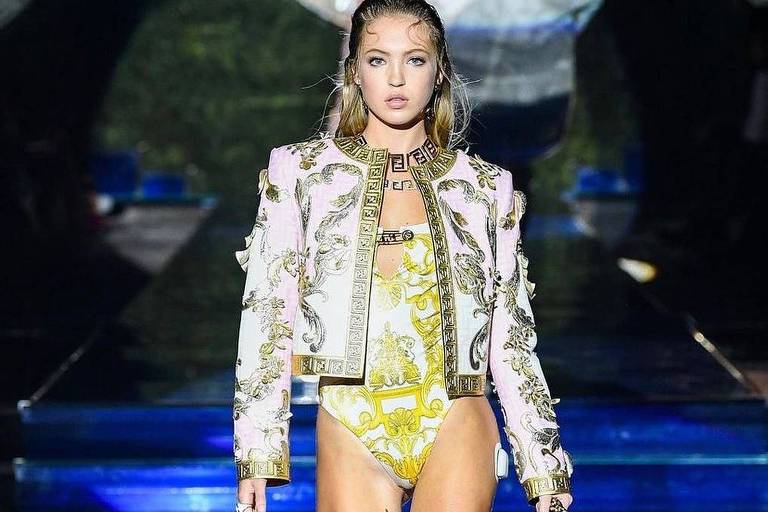 São Paulo
Model Lila Moss, 18, daughter of Kate Moss, 47, won praise on social media after participating in a Versace fashion show exhibiting her insulin pump. The young woman revealed having type 1 diabetes in an interview with The Kit newspaper, in 2020.
"An eternally grateful honour," Lila wrote in an Instagram post. The model's fashion show for Versace took place as part of Milan Fashion Week. "Such a wonderful, proud and positive statement," wrote a netizen on Twitter.
"I love to see Lila Moss walking her Omnipod [bomba de insulina] on display! I hope this will inspire other people with disabilities to feel more confident about having their technology in the program," pointed out a second.
"I had no idea she was diabetic! It's amazing to see a woman of such a high standard wearing this with pride," reflected another. "I love that it's not just that we caught a glimpse when her jacket moved or something, it's right in your face," pointed out another.
Born in 2002, Lila is the result of Kate's relationship with editor and entrepreneur Jefferson Winston Hack, creator of the magazine and editorial label Dazed & Confused.