KUNA: The National Assembly Speaker adjourns the session for the Kuwaiti government to submit its resignation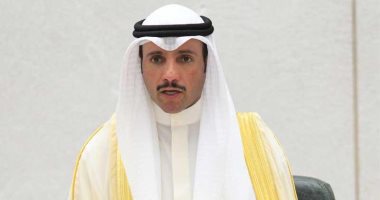 Kuwaiti National Assembly Speaker Marzouq Al-Ghanim adjourned the National Assembly session today, Tuesday, to submit the government's resignation.
Al-Ghanim said in his speech, during the adjournment of the session, that he had been informed by the Prime Minister Sheikh Sabah Khaled Al-Sabah that the government submitted its resignation to the Emir of Kuwait, Sheikh Nawaf Al-Ahmad, and it is now under his consideration for a decision. According to the Kuwait News Agency.
Al-Ghanim added: "As long as the quorum is not complete and the government does not exist, the session is adjourned until the formation of the new government."
Sheikh Nawaf Al-Ahmad had received the Prime Minister, Sabah Khaled, in Dar Yamama, where he submitted to him the resignation of the government. Foreign Minister Dr. Ahmed Nasser said that the Prime Minister submitted the resignation in appreciation of the sincere efforts to translate the directives of the Emir of the country, which resulted in the positive atmosphere witnessed by the country. the current political arena.