Laurent Berger: "The ambient climate worries me"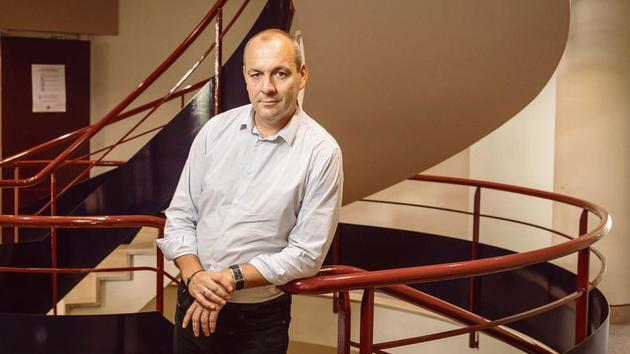 For the head of the CFDT, who will take his full part in the upcoming presidential campaign, France is suffering from a weakening of the public debate.
Laurent Berger has headed the CFDT since November 2012. He publishes What company do we want ?, with Éditions de l'Aube, a book of interviews with journalist Denis Lafay in which he develops the broad outlines of the "societal" project that he intends to defend with his counterparts from the "pact of the power to live", during the campaign presidential election to come. He also takes stock of his personal future at the head of the CFDT.
LE FIGARO.- You have been leading the CFDT for nine years, the first trade union organization in France, all sectors combined. How does your position make you legitimate to propose a social project, far removed from the world of work?
Laurent BERGER.- It is not a social project but a project for society very much in touch with the world of work. The workers are today confronted with traditional problems of employment, organization of work, social protection which are at the center of the concerns of the CFDT; but they are also concerned by
This article is for subscribers only. You have 85% left to discover.
To cultivate one's freedom is to cultivate one's curiosity.
Subscription without obligation
Already subscribed? Log in