lava from the erupting volcano has reached the ocean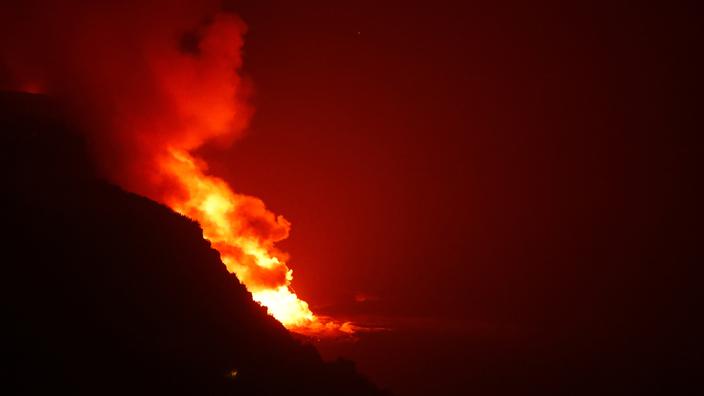 Lava from the erupting volcano on the island of La Palma, in the Spanish Canary Islands, off the northwest coast of Africa, reached the ocean on the night of Wednesday, September 29, announced the 'Canary Islands Volcanological Institute (Involcan). "The lava flow has reached the sea at Playa Nueva", Involcan said on his Twitter account shortly after midnight (Tuesday 22:00 GMT).
Read alsoEvacuations, toxic cloud … Where is the volcanic eruption in the Canaries?
The Cumbre Vieja volcano erupted on September 19, and scientists feared that contact of lava with seawater could cause explosions, waves of boiling water or even toxic clouds.