Leeds fans pay tribute to the legendary coach on his visit to Norway: – Hope he thinks it's a worthy thank you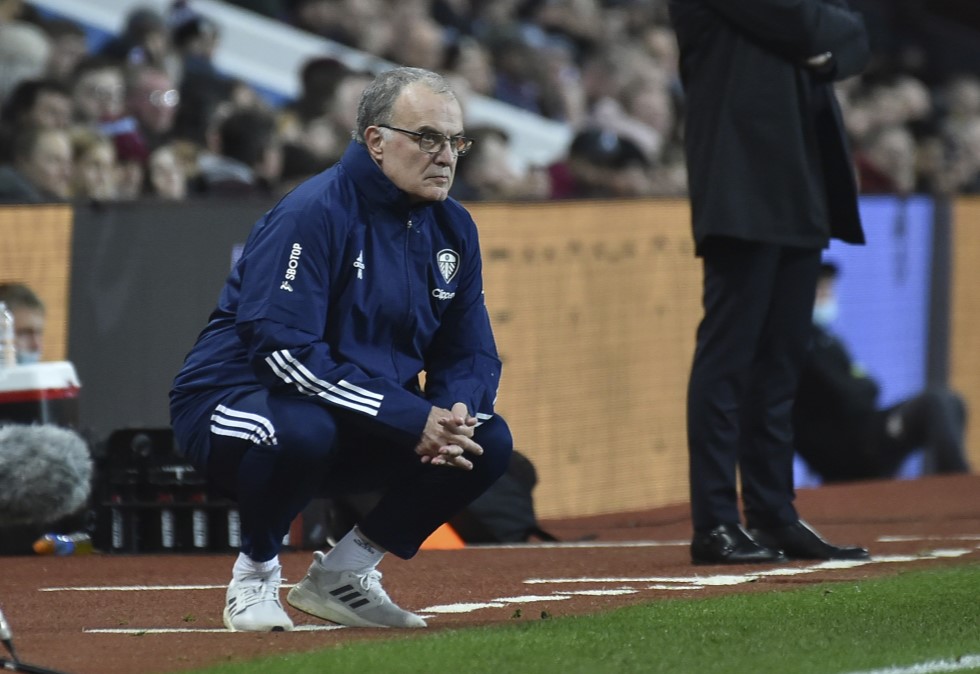 Friday 26 November is Argentine Marcelo Bielsa guest at the Cup final seminar organized by the Norwegian Football Coaches Association. Between lectures and press conferences, the coaching legend will meet 100 Leeds fans.
Bielsa had to leave Leeds at the start of 2022 after disappointing results, but is still considered a legend in the club after his approximately 3.5 years in the coaching role when he turned the club from a level two Mediterranean hazard into a Premier League club with entertainment value. On the day he is in Norway, he is hailed by the fans with large advertisements in Klassekampen and Dagbladet.
– When I heard that Bielsa was coming, I immediately thought that I should use my contacts so that we could thank the legend as he deserves. A few days ago I posted on my twitter a question to the Leeds supporters about what they would like us to say to Bielsa from them, and the response has been absolutely crazy. Hundreds of comments are pouring in, and I have taken a cross-section of them and composed a tribute to Bielsa in the form of a poster, says Erik HeisholtNorwegian Leeds fan and founder of the communications agency Heisholt Inc.
The meeting and the tribute are also noticed beyond Norway's national borders. Heisholt says that they have an agreement with the Yorkshire Evening Post newspaper to "report" from the meeting.
– We hope most of all that Bielsa himself thinks this is a nice gesture and a worthy thank you, says Heisholt.
– Marcelo Bielsa has legendary status among Leeds fans. He brought pride and entertainment back to the club, but also a wisdom and human dignity that everyone appreciated, says Anders Palmchairman of LUSCOS, the Scandinavian supporters' club of Leeds United.
– He suddenly disappeared from the club at the start of the year, and there are many Leeds fans who wish they could tell him how much he meant to the club and to them as people, and now we have the chance to do just that on their behalf of many, and those who cannot be here themselves, are in a way represented by this wonderful advertisement, concludes Palm.
Homage:
This advertisement can be seen in Dagbladet and Klassekampen today.