legal battle around the statue of Saint-Michel, threatened with destruction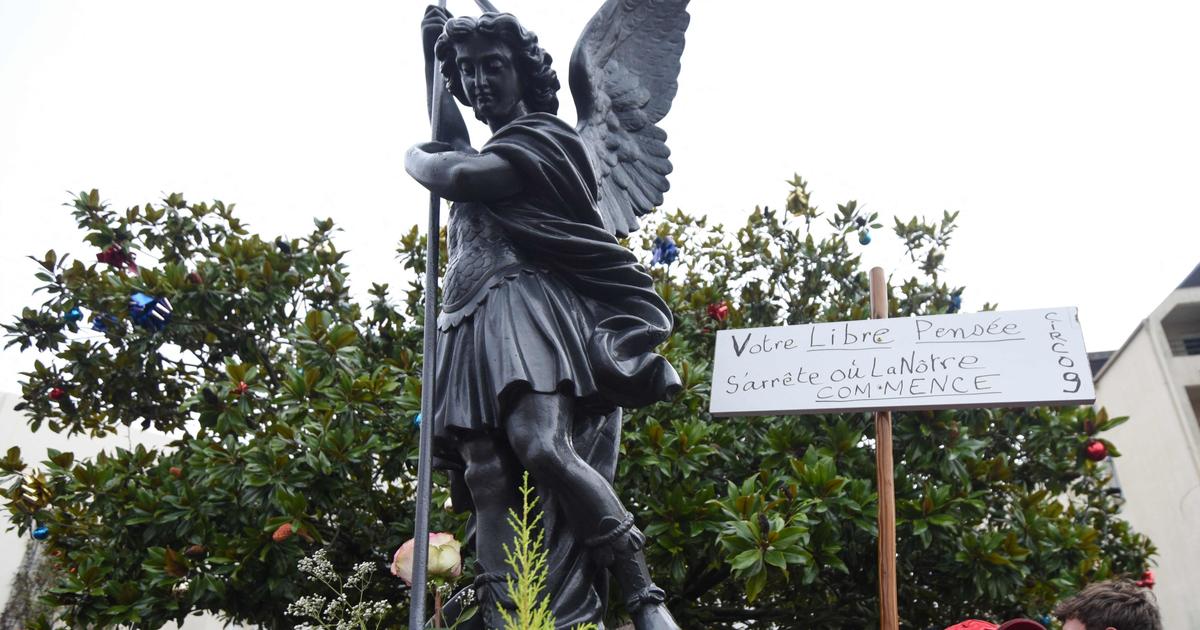 Justice has given the Vendée municipality six months to remove the building from public space, which it considers a "religious emblem". But the town hall does not abdicate.
The legal battle is not finally over. The town hall of Les Sables-d'Olonne (Vendée) has indeed indicated to the Figaro that she was going to seize the Council of State after the Administrative Court of Appeal of Nantes confirmed on appeal, Friday, September 16, that the statue of the Archangel Saint-Michel should be removed from public space because considered as "a religious emblem". The administrative court of appeal considers in its judgment that it is "prohibited" to erect a religious statue on a public site "by article 28 of the law of December 9, 1905 concerning the separation of Church and State".
«religious character»
It thus confirms the judgment of first instance which had been rendered on December 16, 2021 by the administrative court of Nantes, giving reason to the association La Libre-pensée, opposed to any "intervention of religions in public affairs". The latter had taken legal action to have this building moved out of the public space. The statue of the Archangel Saint Michael…