Libya, without UN special envoy, sees elections move further away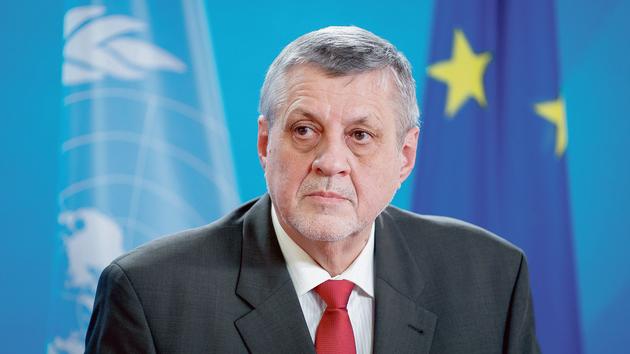 DECRYPTION – The surprise resignation of Jan Kubis and the rejection of Seif al-Islam Gaddafi's candidacy for the presidential election scheduled for December 24 add to existing tensions.
Tunis, New-York
«We're going straight into the wall with these elections», Recognizes an international observer. While the United Nations persists in evoking the "legislative and presidential elections of December 24Analysts agree that this is a pipe dream. Last sign of this collapse: the resignation, announced Tuesday, of Jan Kubis, the UN special envoy to Libya.
Read alsoLibya's gruesome march to Christmas elections
Jan Kubis slammed the door without warning. The former Slovakian foreign minister is the second UN special envoy to Libya to throw in the towel in less than two years. His letter of resignation, dated November 17, five days after the international conference in Paris on the future of the country, was made public Tuesday by the UN secretariat, and will be effective on December 10. He was no longer in the odor of sanctity with Antonio Guterres, refusing to put his bags in Tripoli, as expected of him by the Secretary General, and preferring to stay in Geneva, Switzerland. "To