Lining the ceiling of the house of Poliana Rocha and Leonardo falls in Goiânia – 11/20/2021 – Celebrities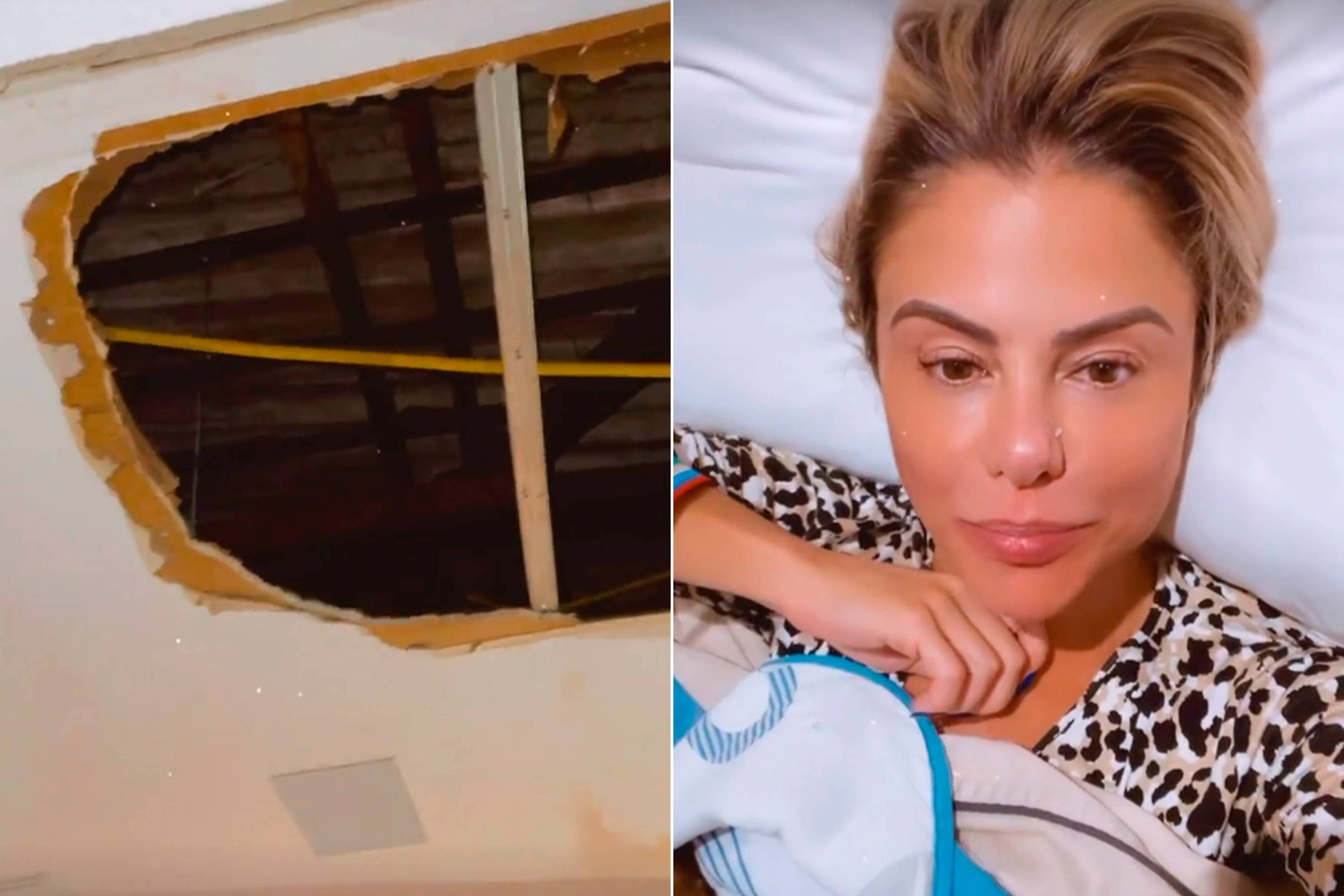 São Paulo
The ceiling lining of the house of the influencer Poliana Rocha, 44, and the singer Leonardo, 58, in Goiânia fell this Friday night (19th). At the time, the influencer's mother was in the house but was not hit.
Poliana posted a video of the damage on her Instagram. "Look here what happened", said the influencer showing the hole in the ceiling and the pieces of ceiling on the floor.
At dawn, Poliana posted a video about to sleep where she gave more details of what happened, and thanked that no one got hurt.
"Thank god again, because you saw the roof collapsed and my mom was in the kitchen, and thank god nothing happened to her," she said.
The house was hit by heavy rains, and the gutter clogged, according to Poliana. As a result, the accumulation of water led to the fall of the plaster ceiling.
window.fbAsyncInit = function()
FB.init(
appId : '249851040421419',
xfbml : true,
version : 'v12.0'
);
FB.AppEvents.logPageView();
;
(function(d, s, id)
var js, fjs = d.getElementsByTagName(s)[0];
if (d.getElementById(id)) return;
js = d.createElement(s); js.id = id;
js.src = "https://connect.facebook.net/en_US/sdk.js";
fjs.parentNode.insertBefore(js, fjs);
(document, 'script', 'facebook-jssdk'));
.



The article from the source