Los Angeles police save plane pilot after crashing at railway crossing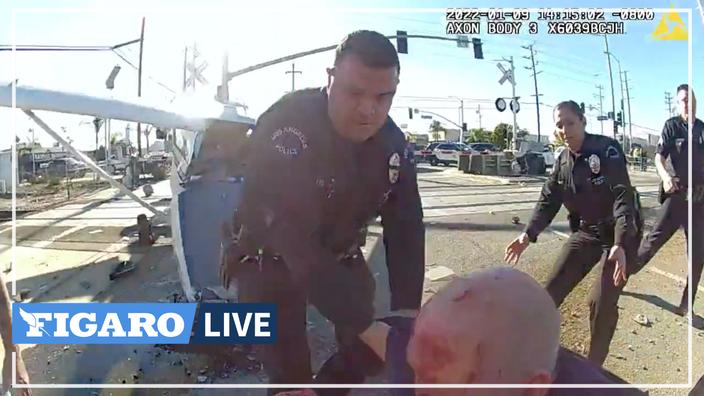 The scene, filmed by police pedestrian cameras, shows officers pulling a man with a bloodied face from the cockpit of his small plane.
The scene which took place on Sunday January 9 near Hollywood has everything of an action film: a passenger plane pilot lands in disaster on a level crossing, then is extirpated wounded from the cockpit by the police officers, a few seconds only before the device is sprayed by a train.
Read alsoA French Navy plane victim of a malicious act committed with a laser
Los Angeles Police, who posted a video of the rescue recorded by one of the officers' on-board camera on Twitter, said the single-engine suffered a loss of propulsion as it took off from a nearby airfield. The septuagenarian who was at the controls therefore had to make an emergency landing, landing in the middle of the city and coming to rest halfway on railroad tracks. On the police video, we can see officers busy pulling the pilot from the cockpit, his face bleeding and visibly stunned. The police barely had time to drag him aside when, five seconds later, a train going at full speed struck the plane head-on, causing the surrounding debris to fly.
«I think this guy must buy a lotto ticket because he still cheated death twice in ten minutesRobert Sherock, one of the two police officers who brought the pilot to safety, told NBC television. The pilot was taken to hospital and his condition was stable on Sunday evening. He was alone in the plane and the accident did not cause any other injuries, said the emergency services.