Lowering the criminal age to 15 years, is it possible?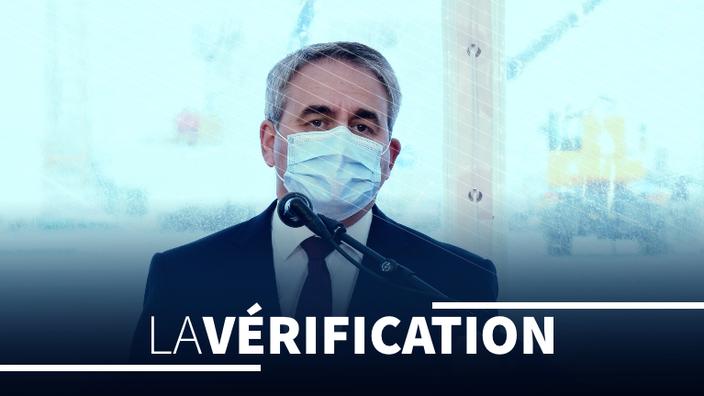 THE CHEKING PROCESS – This is one of Xavier Bertrand's proposals, which intends to stiffen an insufficiently dissuasive juvenile justice system.
THE QUESTION. Tighten juvenile justice and ensure that it is dissuasive in order to stem as early as possible the delinquency of the youngest? For this, Xavier Bertrand, candidate for the presidential election, intends to strengthen the existing system. Among the measures he is proposing, some already exist on paper even if we are totally ignorant of the reality of their implementation. This is the case of electronic bracelets or unpaid work imposed by the prosecutor and whose possible quantum has been increased from 60 to 100 hours on the occasion of the reform of the Penal Code for minors voted by a comfortable majority.
Read alsoJustice: is France one of the five European countries where the penalties are the most severe?
On the other hand, more daring is the measure that Xavier Bertrand proposes, consisting in deleting "the excuse of minority". The latter allows the quantum of sentences to be halved in the name of reducing the responsibility specific to minors. This minority excuse can however be lifted between the ages of 16 and 18 if the juvenile judge considers it necessary in view of the minor's personality. Xavier Bertrand, like many right-wing politicians, considers that, since the minors of the 21st century are no longer those of the juvenile ordinance of 1945, this excuse of minority must disappear as soon as the young offender is 15 years old. Thus from this fateful age, the minor will incur penalties comparable to that of an adult. Is it possible and would it be effective?
CHECKS. So that this provision is not subject to the
This article is for subscribers only. You still have 56% to discover.
To cultivate one's freedom is to cultivate one's curiosity.
Subscription without obligation
Already subscribed? Log in