Luiz Fernando Carvalho will film Independence of Brazil 'upside down' – 09/20/2021 – Illustrated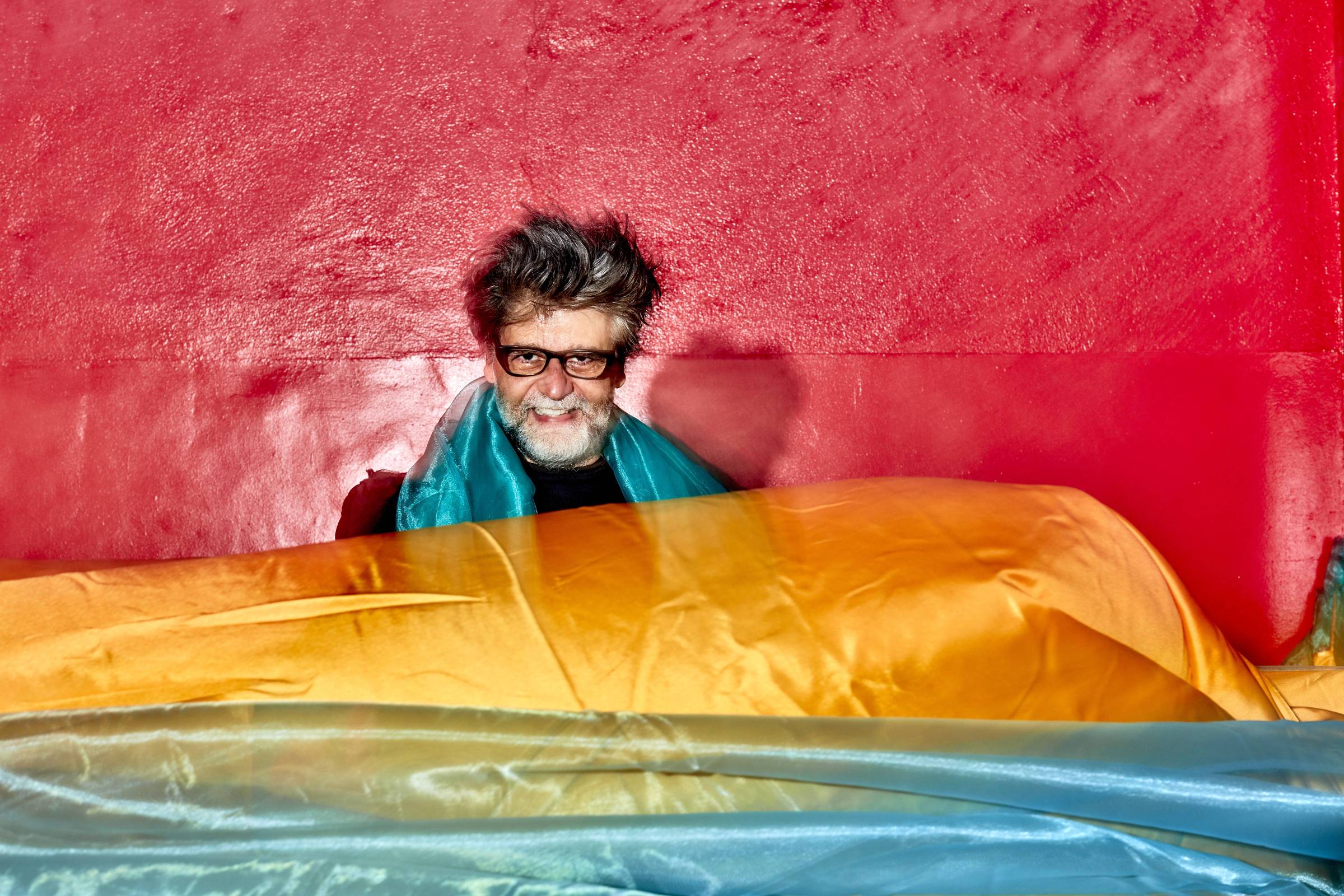 Forget the haughty hero who shouts "Independence or Death" astride an imposing horse.
Known for award-winning TV productions, such as "Capitu" in 2008, and "Dois Irmãos", in 2017, and for cinema, such as "Lavoura Arcaica", in 2001, Luiz Fernando Carvalho will portray the period of Independence from Brazil without pride, he guarantees.
It is the director's first television project after his 2017 departure from Rede Globo, where he worked for more than three decades. The invitation to conduct a production about the first decades of the 19th century came from TV Cultura.
Carvalho plans a series with 16 episodes, with 30 minutes each. The premiere is scheduled for September next year, when the country celebrates 200 years of independence.
Well, celebrate, in his case, is not the most appropriate verb. "I'm interested in an upside down point of view", he says. Director and screenwriter Luis Alberto de Abreu, partner in creations such as "Hoje É Dia de Maria", from 2005, are based on a new historiography, which illuminates characters that have been disregarded since then and places the so-called heroes under new contours.
Still without an official name, the series has been called "The White Man's Sleep" — sleep, in this case, "as an idea of ​​numbness, oppression, blindness, passivity and death". In other words, one of the fundamental purposes is to critically address the Eurocentric vision, which prevailed in these two centuries, bringing to the fore the perspectives of African and indigenous peoples.
In this sense, Carvalho highlights the participation in the project of the composer and scholar of African cultures Tiganá Santana as a text researcher.
"The official books have always told us the story in a somewhat romanticized way. The intention is to show that this is, in fact, a story of barbarism", says Carvalho.
Escaping what he classifies as the "hegemonic discourse of officialdom" also implies observing this phase beyond Rio de Janeiro. Unlike what happened in the then capital, provinces such as Bahia and Piauí only achieved their emancipation thanks to battles, some with hundreds of dead.
The series should cover the period from 1808, with the arrival of the royal family to Rio, to 1834, with the death of Dom Pedro 1º in the Palácio de Queluz, in Portugal.
Despite these temporal markings, Carvalho rejects the concept of "period production". "It is an excavation in search of the past, rediscovering ghosts in the rooms of empire, colonialism, authoritarianism, slavery. Ghosts that, unfortunately, still manifest themselves in the present as an ingrained practice. Without this reflection on the constant updating of historical colonialism and its power structures, it seems to me a fallacy to think about the idea of ​​a future", he says.
According to José Roberto Maluf, president of TV Cultura, "Brazil's independence is, undeniably, an event that gains more complexity every day, which is why it needs to be re-presented to its audience not only as a commemorative date, but, mainly, as a period that has been gaining new layers and historical readings".
Maluf is in tune with the director for the series to have "an inclusive look, in which a large number of unjustly erased or forgotten characters will be recognized with historical dignity."
Carvalho reveals enthusiasm in his debut, at age 61, on TV Cultura. "I have always been interested in the mission of public TV, to bet on knowledge, education and historical reflection without giving up the show."
Until the debut, however, there is much to be done. Carvalho and Abreu should complete the first treatment of the script this month, when rehearsals begin in a shed in Vila Leopoldina, in São Paulo.
About the cast, put forward a name, Grace Passô, actress and playwright who became famous for plays, such as "Vaga Carne", and movies, such as "Season". Carvalho is evaluating European actresses who could take on the role of Empress Leopoldina, born in Austria.
Filming, which should last for four months, begins in January, with locations in Brazil and Portugal.
In the midst of working with the series, Carvalho dedicates himself to the final adjustments of "A Paixão Segundo GH", a film based on the book by Clarice Lispector, with Maria Fernanda Cândido as the protagonist. He avoids risking a release date. "My goal is to release when we have a modicum of emotional comfort inside a movie theater."
It is difficult to imagine points of approximation between historical passages from the first half of the 19th century and a work of fiction published in 1964. But they do exist, according to Carvalho. "Wouldn't GH's loneliness be the same as Leopoldina's? A loneliness of the feminine that the patriarchal system has not only forged but has become incapable of reading and translating? And how not to link daily beatings and mistreatment suffered by maids with a 21st century slave system?"
"GH" is the director's second feature film. The first was "Lavoura Arcaica", based on the classic by Raduan Nassar. The film, by the way, is completing two decades and will receive a special screening on October 14 at the Cine Belas Artes, in São Paulo, with the presence of Carvalho.
On TV or in movies, the director knows, "our present is full of the past".