Lula begins to choose his Vini Jr. – 11/24/2022 – Vinicius Torres Freire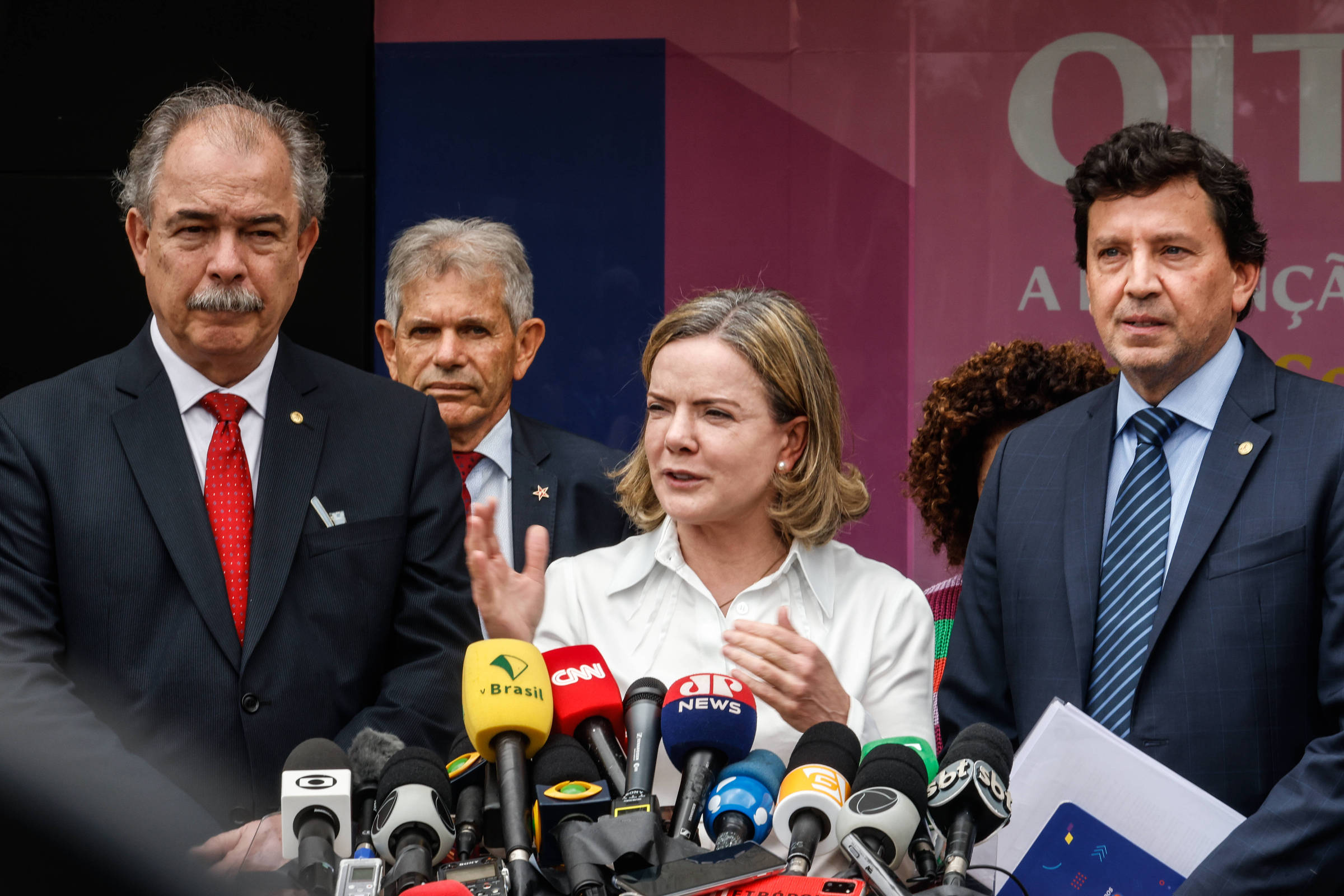 Vini Jr. start in the starting lineup? Most commentators said that Tite would make a "more cautious" lineup. Apparently now, the national team coach had already done his tests, hidden, and had chosen the Real Madrid striker, ex-Flamengo, for some time.
On this Thursday of Brazil's debut in the Cup, the financial square was excited with rumors. There was a buzz that Luiz Inácio da Lula Silva was doing tests with a duo in charge of the economy: Fernando Haddad in Finance and Pérsio Arida in Planning and similar shots.
As far as it was possible to investigate, the escalation would be just a hypothesis, but at least a hypothesis already considered by Lula (instead of just rumors around). As for Arida, it is not known whether he would even be willing to go to government or under what terms he would accept the task.
The excitement was greater with the hypothesis of Arida, liberal in fact, although the so-called restrictions of "the market" to Haddad's name are in part malice from half a dozen finance figures and another half dozen of the PT's enemies. Second, the impression spread among money dealers that the most ambitious spending plans of the "transitional government" were bombed by Congress. Lula would have to back off, accept a smaller and transitory "license to spend".
The bulk of these parliamentarians are, of course, more concerned with keeping Lula under a halter than with the growth of the public debt. But there are people who oppose the fat "Transition PEC", with an additional expense of almost R$ 200 billion, out of economic conviction
Third, it is known that PT members close to Lula have finally started to tell him, still cautiously, that it is necessary to "advance a little" with the choice of the economic team.
Senator Jaques Wagner (PT-BA) even said in public that he would talk to Lula about the matter this Friday. But the pressure on the internal PT members increased a lot, given the political entanglement with the PEC, with the terrible repercussions of the excessive increase in the debt and with "messages" from recent PT allies.
As they say in football, there is still a "PT crisis", between people who follow Lula's strict orders, and thus have his confidence, and those who are not in the president-elect's kitchen: close, but more independent.
Geraldo Alckmin has been trying to bring the heat down and find a middle ground where everyone on the "front" can meet, speaking in public about guidelines for a "new fiscal rule" plan, measures to bring the public debt under control.
Interest rates fell by a tick, albeit still more than one percentage point above the level on the eve of Lula Day (on February 9; as in the case of the one-year rate).
"All we know about the unsustainable is that it cannot go on forever (Stein's law). The Dornbusch corollary is: but it will last longer than thought possible and will end when you least expect it," wrote economists Willem Buiter and Catherine Mann in a text on the "Modern Monetary Theory", the one that animates some spirits who adhere to the idea that "life is more expensive" and that it has no consequences, under any hypothesis.
The "unsustainable" can be any bad macroeconomic problem: large and growing public debt and/or external deficit; inflation.
The quoted phrases are variants of those attributed to economists Herbert Stein (1916-1999) and Rudiger Dornbusch (1942-2002). Buiter and Mann's text is "Modern Monetary Theory: What's Right Is Not New. What's New Is Not Right, and What's Left Is Too Simplistic", a quick critical introduction to the subject.
LINK PRESENT: Did you like this text? Subscriber can release five free hits of any link per day. Just click the blue F below.