Macron's Russian policy put to the test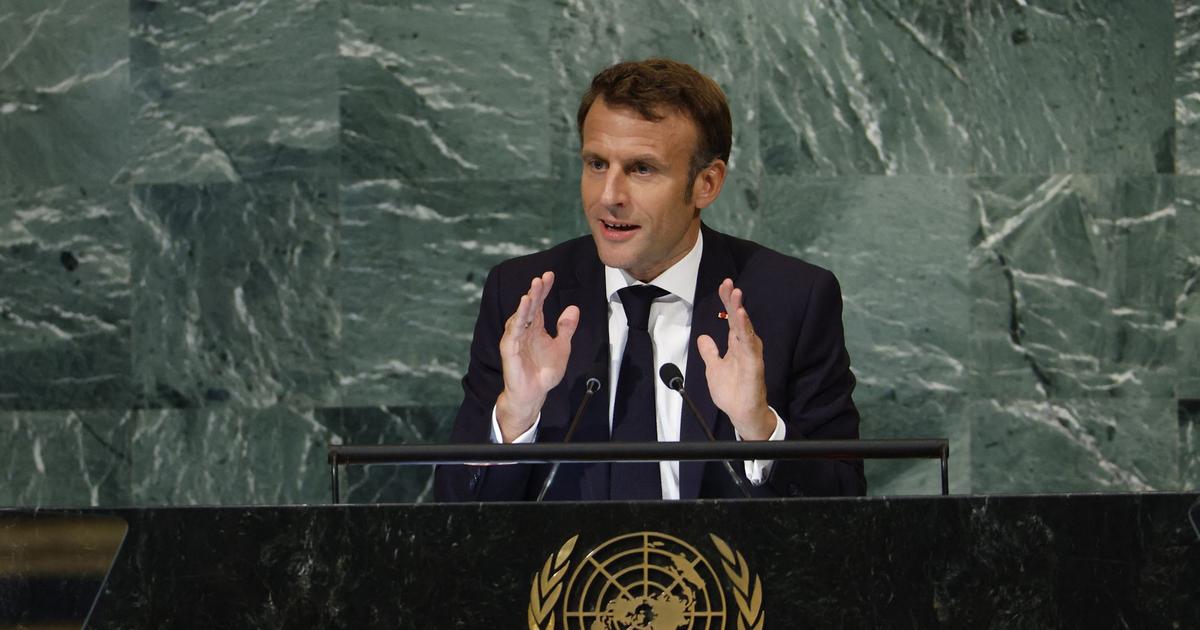 ANALYSIS – For a long time, the French president claimed that diplomacy could bring Vladimir Putin to his senses, before distancing himself from this vision at the United Nations podium.
Tested by the facts, defeated by the atrocities committed in Ukraine, by the political and military intransigence of Vladimir Putin, by his threats against the West, Emmanuel Macron's Russian policy has changed. For a long time, the Élysée had believed that the Russian question could be resolved in a strategic dialogue that would respect Moscow's legitimate interests and security concerns. Going against the vision shared by many of France's Western partners, Emmanuel Macron asserted that Russia was "naturallyEuropean and that diplomacy could bring its president to reason and tie his country to the Old Continent.
The speech of the French president at the rostrum of the United Nations, undoubtedly the strongest he has ever delivered vis-à-vis Russia, distanced himself from a vision that shattered against the high walls of the Kremlin . He got rid of thisat the same time» which fits so badly…