Marine Le Pen honors the "victory" of 1918 and General Castelnau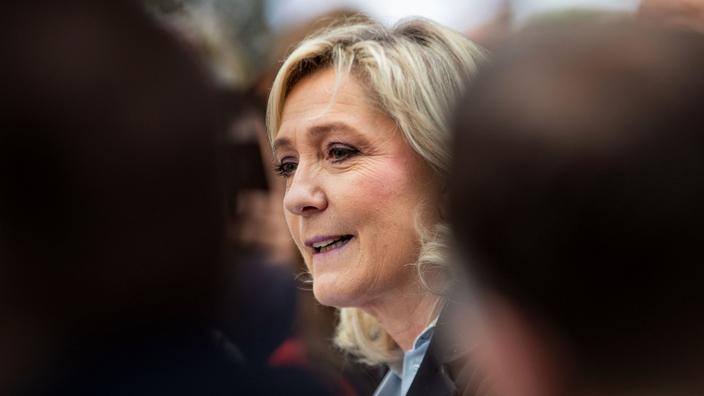 The candidate of the National Rally wants the Catholic general to be elevated to the title of Marshal of France.
Marine Le Pen underlined Thursday, by commemorating in Hénin-Beaumont (Pas-de-Calais) the armistice of November 11, 1918, that the "tragedy"Of World War I was also"a victory», And asked that the Catholic General Édouard de Castelnau be elevated to the title of Marshal of France.
And immediatelyLIVE – November 11: Hubert Germain's coffin on the way to Mont Valérien
«For several years, a popular movement from the depths of the country has opposed crude manipulations that seek to divert the history of France from the glory and honor that it has always followed.", Estimated the candidate of the National Rally in her speech sent to the press.
«Some seek to 'deconstruct' our homeland to describe a past that is unlike who we are or what we have experienced. Still others are drowning in a past so controversial that it brutalizes and divides when the pride of being French should unite our people.She added.
"Repentance over and over"
An allusion to Emmanuel Macron, whose "repeated repentances"In his memorial work, and to his rival Eric Zemmour, who makes History lie when he says, for example, that Marshal Pétain has"saved from the Jews».
«Today, we must choose the meaning we want to give to the civilization that our ancestors built", According to Marine Le Pen, for whom"National history, that which is taught or erased, celebrated or denigrated, depends on our political choices". For her, "November 11, 1918 was, remains and must remain in our memories, a great victory for a people, a country and a civilization which united against invasion, against fatality, against annihilation.»
Read also"Emmanuel Macron: memory confusion"
The contender wished in this regard that the Catholic and conservative general Édouard de Castelnau, military leader of the Great War then patron of the National Catholic Federation, be elevated to the title of Marshal of France, of which he was in her eyes "unfairly dismissed»In 1921«for basely political reasons, because he was a devout Catholic" and "ardent patriot».