Mayor of Lajeado do Bugre (RS) is killed in office – 11/24/2022 – Daily life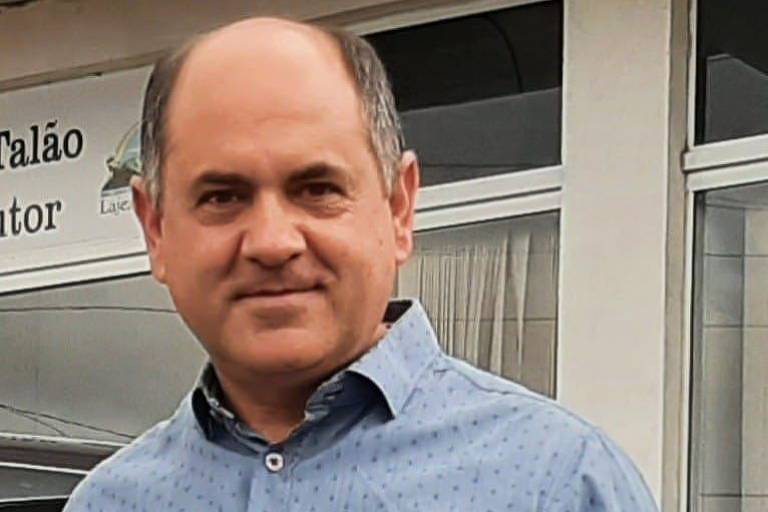 The mayor of Lajeado do Bugre, a municipality in the north of Rio Grande do Sul, 380 kilometers from Porto Alegre, was assassinated this Thursday morning (24) inside his office.
According to preliminary information from the Military Brigade, a hooded man invaded the administration headquarters around 11:00 am, where Roberto Maciel Santos (PP) was in his office with a server, and fired several times with a 9 mm pistol at the mayor, who died sitting at the table.
Afterwards, the shooter fled the scene in a car.
The seat of the City Hall of Lajeado do Bugre is under renovation. The crime took place in a building where public servants work temporarily.
Known as Beto, the mayor was 45 years old, married and had two children. He had been re-elected in the 2020 municipal elections.
The server who was in the office, the Secretary of Health, would have been shot in the back. He was rescued and taken to the Hospital de Caridade de Palmeira das Missões, about 45 kilometers away.
Police officers found shots fired at the door of the mayor's office, which may indicate that those present tried to protect themselves from the attack. Other servants fled the scene when they heard the shots. According to witnesses, the gunman would have asked "where is the other one?" and scoured the property looking for one more person before fleeing.
The town of 2,500 has seen another violent assassination of a politician in recent years. In June 2019, then-Secretary of Health for the city Vilmar Brandão Alves was shot dead in a bar. The shooter was arrested red handed.
The National Confederation of Municipalities released a note of regret to the inhabitants of the municipality and their families. Police are searching the area for the shooter. An abandoned car was found in the region, but it is not certain that it is the vehicle used in the escape.
It is also not known whether the shooter had help from other people in the escape.