Mendonça overturns censorship and authorizes UOL to publish a report on Bolsonaros' properties – 09/23/2022 – Poder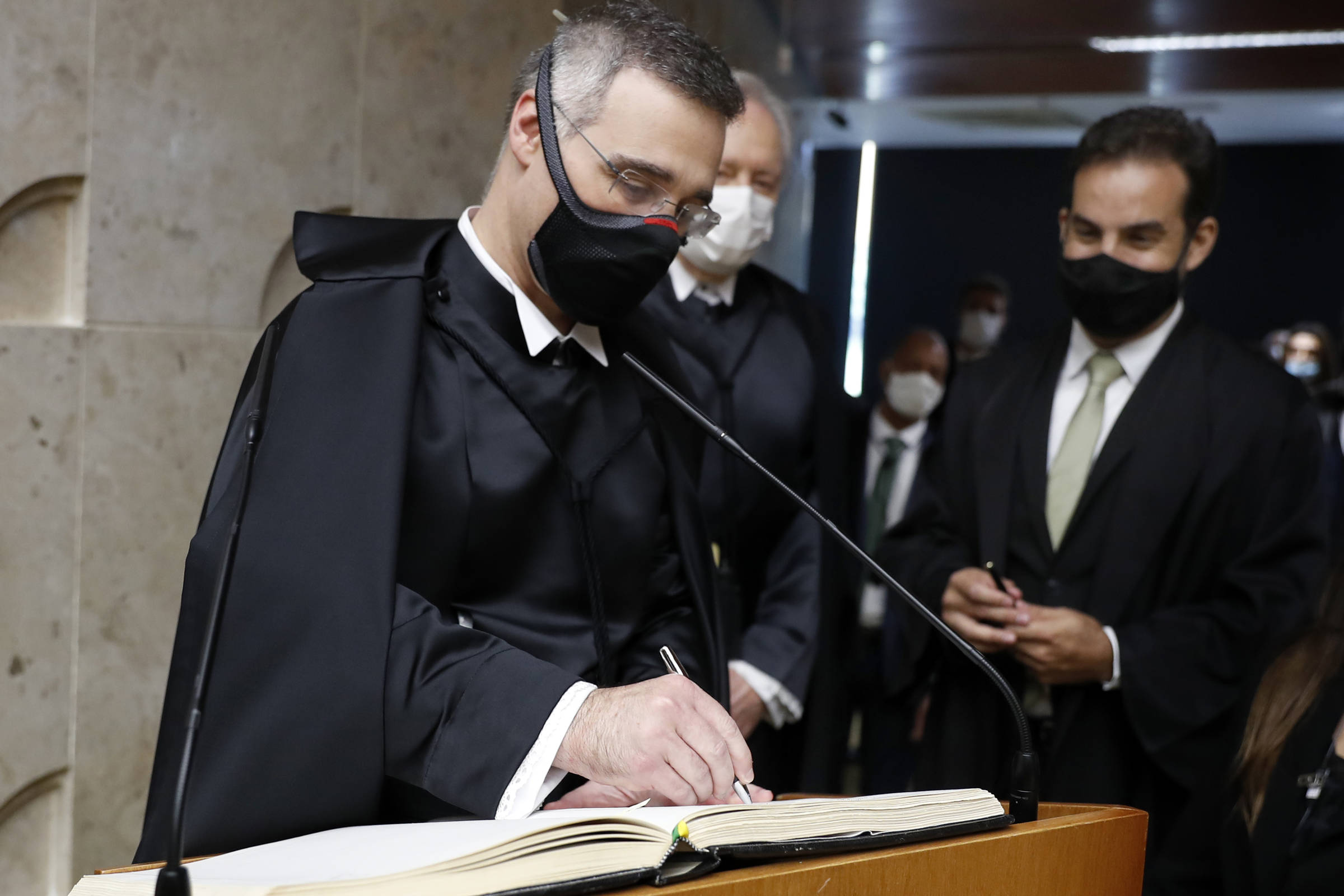 Minister André Mendonça, of the Federal Supreme Court (STF), released the publication by UOL of a report on real estate transactions of the Bolsonaro family in cash.
With the decision, Mendonça overturned the censorship imposed by the judge Demetrius Gomes Cavalcanti, of the TJDFT (Court of Justice of the Federal District and Territories), who had determined the content to be removed from the air and from social networks.
Demetrius' decision had been at the request of Senator Flávio Bolsonaro (PL-RJ). The magistrate had granted an injunction (provisional and urgent determination) this Thursday (22), after Flávio's lawyers appealed the decision of the 4th Criminal Court of Brasília contrary to the requests of the president's son.
UOL –which has a minority and indirect stake in Grupo Folha, which publishes the Sheet– complied with the decision and filed a lawsuit with the STF. Minister André Mendonça, appointed by Bolsonaro to the court, was chosen as rapporteur of the case.
According to the lawyer Taís Borja Gasparian, who signs the play, the censorship was unconstitutional.
UOL's reports on the subject, published on the 30th, state that since the 1990s, the president, brothers and sons have negotiated 107 properties, of which at least 51 were acquired totally or partially using cash. The amount spent in this way was, according to the investigation, R$ 13.5 million.
As a result, the use of cash in suspicious conditions once again hit President Jair Bolsonaro during the presidential election campaign.
Cash transactions are not a crime, but may aim to make it difficult to trace amounts from illegal sources. Data obtained by investigative bodies and the press showed that the Bolsonaro family, especially Senator Flávio Bolsonaro, handled R$3 million in cash.
For the Public Ministry of RJ, the president's son used funds from the alleged "crack" scheme in his former office in the Legislative Assembly to buy real estate and pay personal expenses.
Data from the investigation showed that Bolsonaro also had, as a federal deputy, transactions and practices similar to those that raised suspicion against his eldest son.