Merchandise exports to Saudi Arabia rise by 98% in April, supported by the rise in oil exports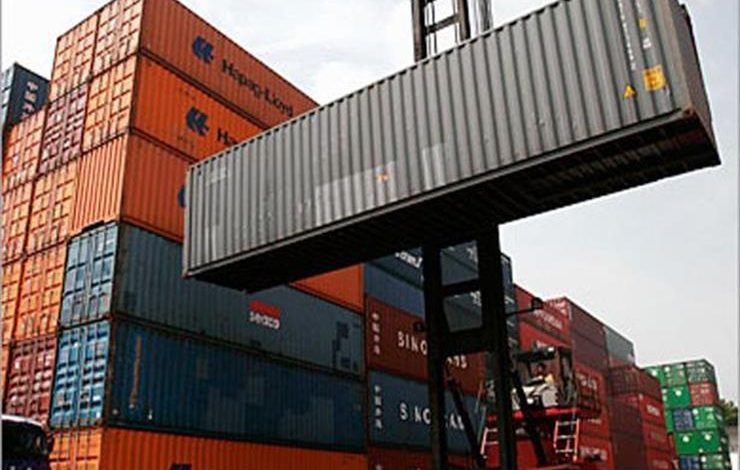 Riyadh – db a

Published in:
Thursday, June 23, 2022 – 9:52 am
| Last updated:
Thursday, June 23, 2022 – 9:52 am

Data published today, Thursday, showed that merchandise exports to Saudi Arabia increased last April by 98% over the same month of the previous year, reaching 137.1 billion riyals (the dollar is equivalent to 3.75 riyals).
According to data published by the Saudi General Authority for Statistics, this increase came as a result of an increase in petroleum exports by 123%, by 60.5 billion riyals.
The percentage of petroleum exports out of total exports increased from 71.1% in April 2021 to 80% in April 2022.
And non-oil exports (including re-exports) recorded an increase of 36.6% from April 2021, reaching 27.4 billion riyals, compared to 20 billion riyals.
As for imports, they rose by 11.2% by 5.6 billion riyals and amounted to 55.3 billion riyals, compared to 49.7 in April 2021.
!function(f,b,e,v,n,t,s)
{if(f.fbq)return;n=f.fbq=function(){n.callMethod?
n.callMethod.apply(n,arguments):n.queue.push(arguments)};
if(!f._fbq)f._fbq=n;n.push=n;n.loaded=!0;n.version='2.0′;
n.tail=[];t=b.createElement(e);t.async=!0;
t.src=v;s=b.getElementsByTagName(e)[0];
s.parentNode.insertBefore(t,s)}(window,document,'script',
'https://connect.facebook.net/en_US/fbevents.js');
fbq('enter', '2392364917476331');
fbq('track', 'PageView');
(function(d, s, id) {
var js, fjs = d.getElementsByTagName(s)[0];
if (d.getElementById(id)) return;
js = d.createElement(s); js.id = id;
js.src = "//connect.facebook.net/ar_AR/sdk.js#xfbml=1&version=v2.6&appId=300970513306659";
fjs.parentNode.insertBefore (js, fjs);
}(document, 'script', 'facebook-jssdk'));
The news from the source