Messi's magnificent first goal with Paris (video)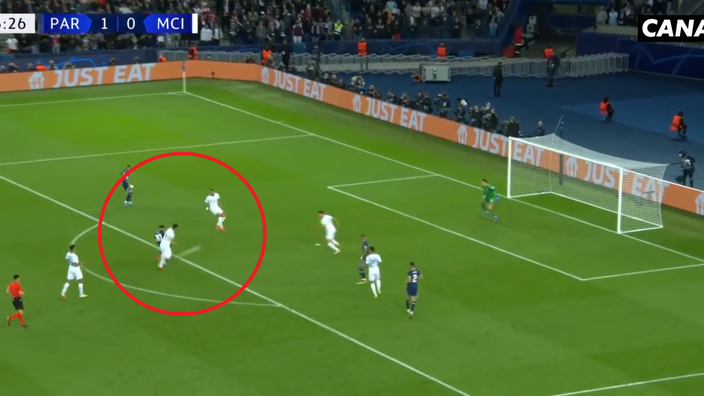 Relive the most beautiful actions of the PSG-Manchester City shock in the Champions League with, in particular, Messi's first goal with Paris.
Paris Saint-Germain did not drag on Tuesday night at the Parc des Princes to open the scoring against Manchester City in the Champions League. In the 8th minute, on a cross from the right signed Kylian Mbappé involuntarily extended by Neymar and poorly cleared by Riyad Mahrez, Idrissa Gueye landed a strike with the right foot which found Ederson's skylight to give the advantage to the Parisians . The Senegalese repeat after his superb goal scored against Montpellier on Saturday. Follow the match live with commentary.
In the 26th minute, the Citizens came very close to equalizing in some pretty incredible action. From the head, Sterling found the Parisian crossbar then Bernardo Silva, all alone in the six meters to the fallout, also touched wood on his recovery.
Before the break, the Parisians could also have made the break. Ederson was vigilant in front of Herrera, perfectly served by Mbappé (38th). Then on a cross from the same Mbappé, Marquinhos was a little short in the six meters.
In the second period, PSG made the break thanks to Lionel Messi. The Argentine star has unlocked his meter after a beautiful action. Party in one of his raids of which he has the secret, the Argentinian leprechaun relied on Mbappé, author of a subtle discount for the six-fold Ballon d'Or which shot Ederson (74th, 2-0).
SEE ALSO – When Pochettino jokes about the quality of his translator at PSG