Mestre do Sabor: Six chefs guarantee a spot for the Na Peneira phase – 06/24/2021 – Television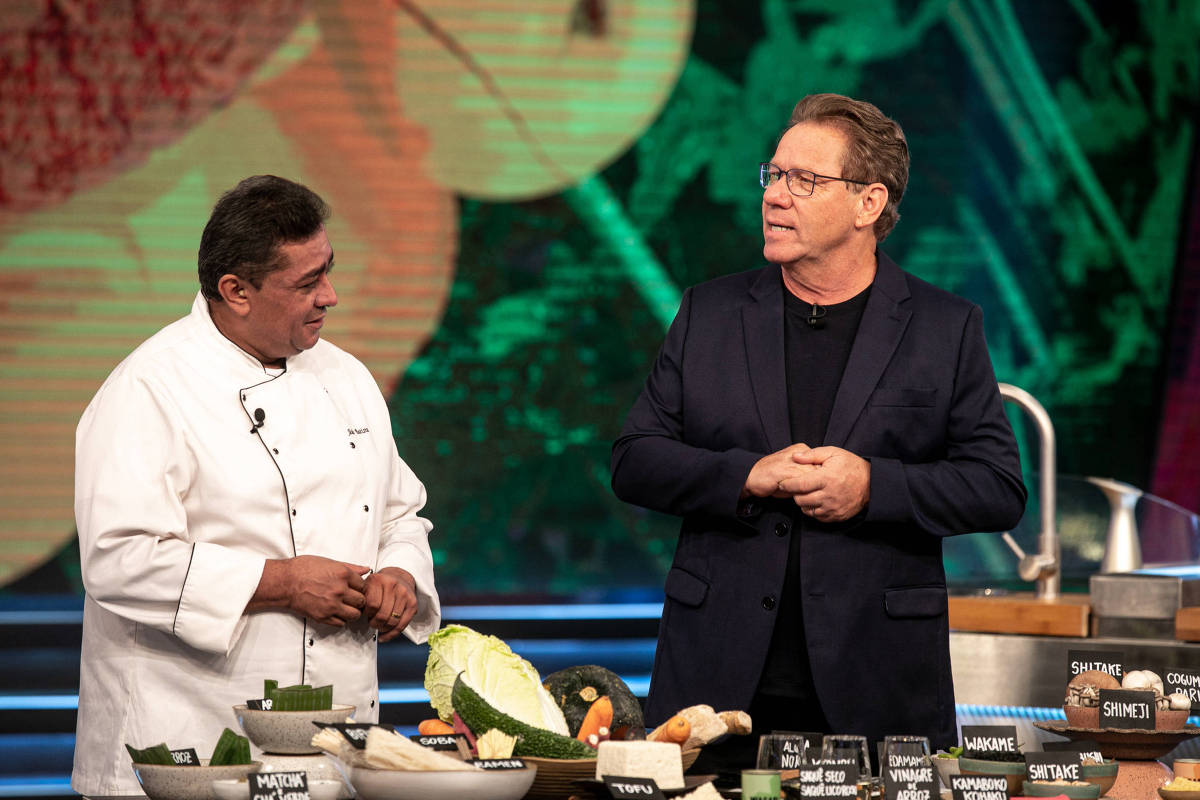 Sao Paulo
Chefs Pedro Barbosa, Rodrigo Guimarães, Diogo Sabião, Carol Francelino, Danilo Takigawa and Cadu Moura won the knockout duel of this new phase of Mestre do Sabor and advanced directly to the Na Peneira phase. With that, they get rest next week when the losers compete for a single spot in the recap.
The pairs were defined by drawing lots, but Ana Carolina Garcia had the right to be the first to choose who she would fight and chose Pedro Barbosa. She gained the advantage by having her dish chosen as the best in the last Battle of the Cucas.
The next pairs were Rodrigo Guimarães, who was drawn, and chose Vitória Gasques as a pair. Diogo Sabião chose Aline Guedes. Carol Francelino dueled with Pedro Franco. Bruna Martins chose Danilo Takigawa. Cadu Moura and Bia Pimentel were left over and formed the last pair.
Each chef chose a number on the screen, which corresponded to the two mandatory ingredients that were to be used by the pair in the dishes. The test lasted 40 minutes. But all participants had to use mortadella as a mandatory ingredient and "star" of the dish. The test lasted 40 minutes.
Leo Paixão is the master who reaches this stage of the program with the most candidates, five in total: Aline Guedes, Bruna Martins, Cadu Moura, Carol Francelino and Pedro Barbosa. He is followed by Rafa Costa e Silva, with four: Ana Carolina Garcia, Danilo Takigawa, Diogo Sabião and Rodrigo Guimarães; Kátia Barbosa has three competitors in the dispute: Bia Pimentel, Pedro Franco and Vitória Gasques.
"We are halfway through the competition and the cooks are ready to face what lies ahead. They already know the kitchen, they already know all the competitors, they are already used to the cameras, which at first make them very nervous", says chef and show host Claude Troisgros.
Asked about a criticism made to Mestre do Sabor that the dishes presented in the reality show are difficult to execute for the public, the chef stated that there are all kinds of recipes, "some more homemade, others more technical".
"We are in a gastronomy reality show called Mestre do Sabor, and everything is allowed… The flavor prevails, regardless of whether it is an easy or difficult kitchen. The products worked are part of the Brazilian gastronomic culture", he says.