Mine, yours, our money – 20/09/2021 – Cristina Serra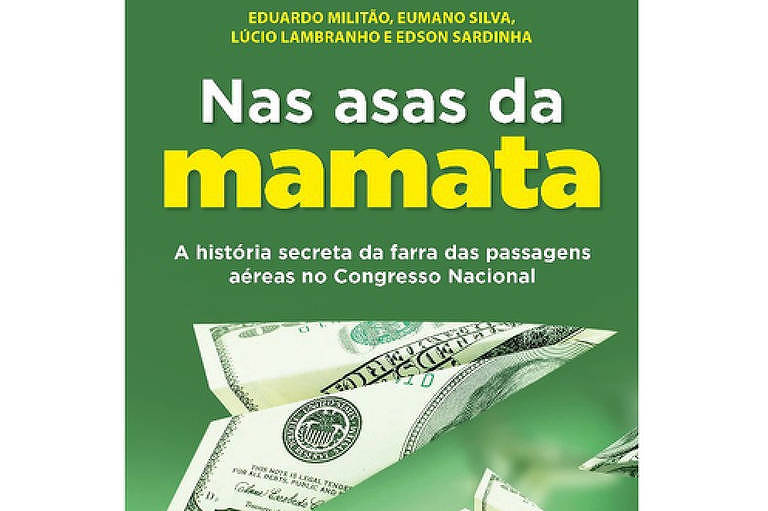 In April 2009, a series of reports on the website "Congresso em Foco" shook the National Congress by revealing that congressmen were doing tourism with public money. The budget was a generous quota for the purchase of air tickets related to the mandate's activities.
In practice, however, each congressman spent the money at his leisure and without giving anyone any satisfaction. Deputies and senators still took relatives, friends and cronies in tow to tourist destinations in Brazil and abroad, such as New York, Miami, London, Paris, Milan, Madrid. A spree!
Twelve years later, reporters Eduardo Militão, Eumano Silva, Edson Sardinha and Lúcio Lambranho revisit the scandal and bring more news in the recently published book "Nas Asas da Mamata". They have now discovered, for example, that the taxpayer paid Jair and Michelle Bolsonaro's tickets for their honeymoon in Foz do Iguaçu, in 2007.
Spending was possible thanks to extremely permissive rules adopted by Michel Temer and Aécio Neves, when they exercised the presidency of the Chamber. In the Senate, with José Sarney in charge, it was no different. The lack of control was such that the air quota of two senators was spent after their deaths. In all, 560 parliamentarians were investigated, and the expenses, in today's values, would be R$ 105 million.
So as not to deflate the surprise of the reading, I just add that the authors reconstructed the official investigations to trace the web of impunity that resulted in yet another unpunished crime. What did the Internal Affairs, Ethics Council, Chamber, Senate, police, Public Ministry, Judiciary do? It's all in the book, with names, dates, decisions.
This beautiful journalistic work highlights one of the most harmful aspects of mentality and political practice in Brazil: that authorities in general do not want to understand that they have an obligation to account for every penny spent on mine, yours, hard-earned money of our taxes.
LINK PRESENT: Did you like this text? Subscriber can release five free hits of any link per day. Just click on the blue F below.