Ministry of Human Rights accuses Bolsonaro of Yanomami crisis – 01/25/2023 – Panel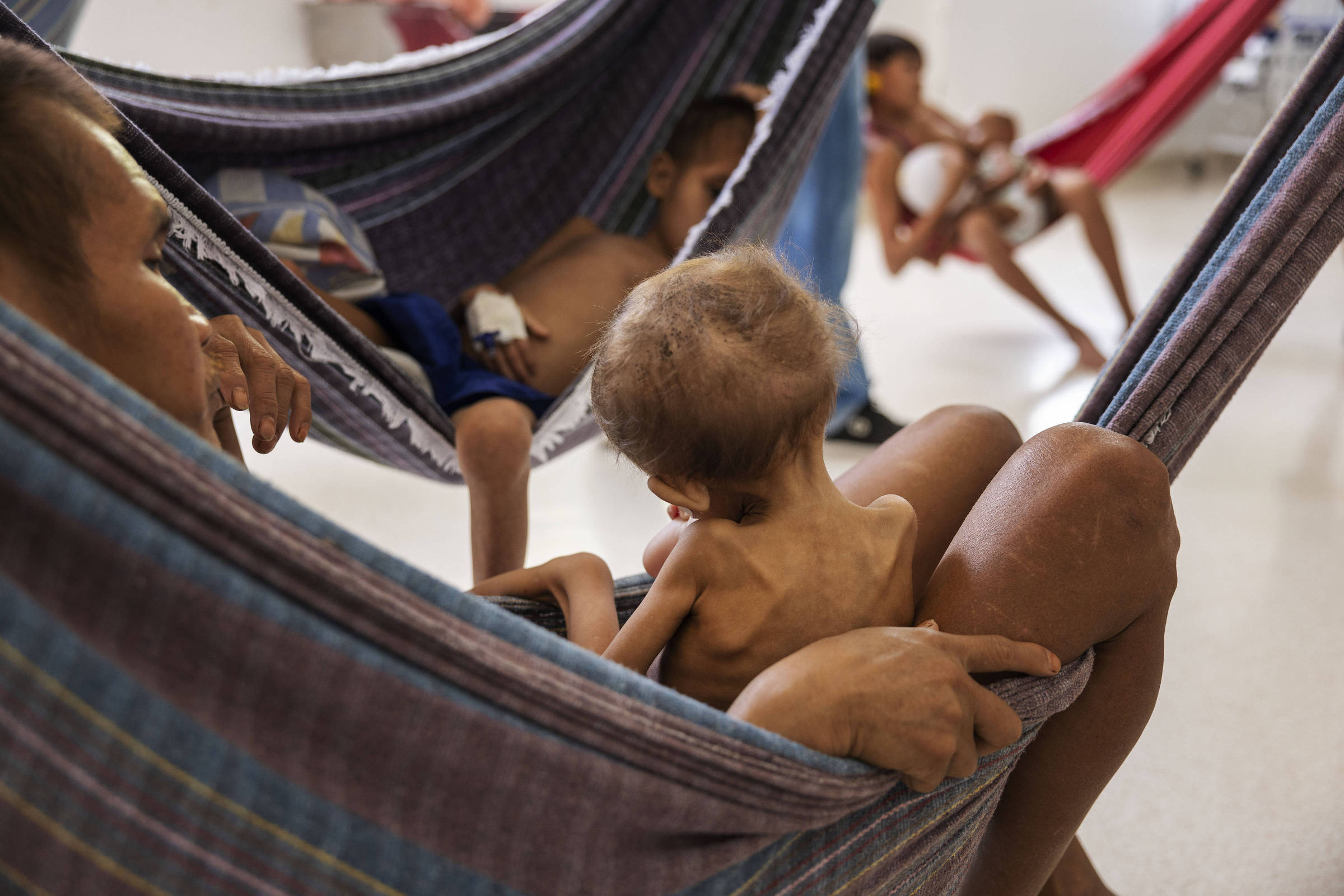 The Ministry of Human Rights and Citizenship of the Lula government (PT) released a note this Wednesday (25) blaming the previous administrations of the portfolio for spreading false information and omitting themselves in the face of reports of deaths, malnutrition and poor health conditions that affect the Yanomami in Roraima and the Amazon.
"It is inadmissible that, in the midst of so much suffering, the Yanomami people still have to endure the disrespect of members of the previous government who, in order to erase their fingerprints and escape their responsibilities, spread false information and omit relevant facts", says the note, signed by the ministry.
The portfolio is now headed by Minister Silvio Almeida, who succeeded Ministers Damares Alves and Cristina Britto.
According to the ministry, the previous administration, of President Jair Bolsonaro (PL), received several complaints, between 2019 and 2022, about violations of the rights of indigenous peoples, but did not take action.
"What could sound like incompetence or an inconceivable contempt for the indigenous people to the unwary takes on contours that demand a closer investigation by the responsible authorities", states the note.
As an example, he mentions that in July 2020 the ministry was asked to express its opinion on a project that determined urgent measures to support indigenous peoples due to Covid-19. At the time, the folder gave an unfavorable opinion to the project, claiming that the points contemplated there were already in progress.
Members of the Lula government have classified the Yanomami deaths as genocide.
"Even in the face of such a calamity, the Brazilian government under the previous administration shamefully denied the seriousness of the facts and turned a blind eye to the tragedy that was already announced and that now causes such consternation", continues the note.
The current ministry also declares that the Bolsonaro government claims "perversely" that the cause of the deaths, malnutrition and diseases was the "isolation policy" of the indigenous people.
"False and delusional speeches will be vehemently opposed. […] We will not allow hatred, misinformation and ideological fundamentalism to take Brazilian lives", says the folder.
LINK PRESENT: Did you like this text? Subscriber can release five free hits of any link per day. Just click the blue F below.