Mississippi calls for abolition of abortion rights in United States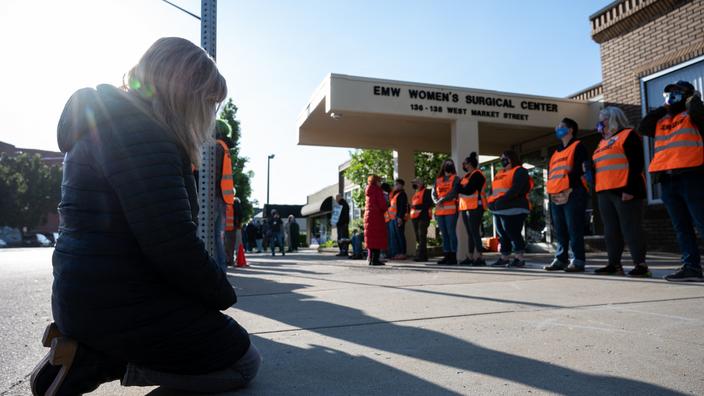 This very conservative state filed a petition with the Supreme Court on Thursday. The latter should study it in the fall, for a decision in mid-2022.
The state of Mississippi has asked the U.S. Supreme Court to repeal the federal abortion right in the United States, in a court document filed Thursday, July 22.
Read also :The right to abortion threatened in the United States
The Supreme Court agreed in May to consider a Mississippi law banning most abortions from the 15th week of pregnancy, even in cases of rape or incest. It is within the framework of this procedure, which the highest court in the country must consider in the fall, for a decision in mid-2022, that the Attorney General of Mississippi, Lynn Fitch, estimated Thursday that the judgments establishing the right to abortion were "Shockingly wrong". "This court should cancel Roe and Casey", the two decisions taken respectively in 1973 and 1992, wrote the prosecutor, ruling that "The conclusion that abortion is a constitutional right has no basis".
A constitutional right
Mrs Fitch's request is "Mind-boggling", immediately denounced Nancy Northup, president of the Center for Reproductive Rights association, which defends the right to abortion. "Their goal is for the Supreme Court to take away our right to control our own bodies and our future – not just in Mississippi, but everywhere.", she hammered in a statement.
The Supreme Court refuses in the vast majority of cases to examine the appeals challenging its "Roe v. Wade ", by which she recognized in 1973 a constitutional right to abortion, specifying subsequently that women could abort as long as the fetus is "Not viable", which corresponds to approximately 22 weeks of pregnancy. But she agreed to take up this law of the State of Mississippi, yet blocked by the courts at first instance and then on appeal, suggesting that it could influence its previous decisions.
Read also :How American states want to reverse abortion rights
The court's political balance shifted sharply to the conservative side after the appointment of three judges during Donald Trump's tenure, leaving only three out of nine progressive magistrates. According to experts, it is likely that the high court will not completely invalidate the Roe v. Wade, but is diminishing its scope by providing more and more leeway for states to ban voluntary terminations of pregnancy, which risks increasing territorial disparities in the country.