Moscow State University revealed hidden poisons in the soil sealed under asphalt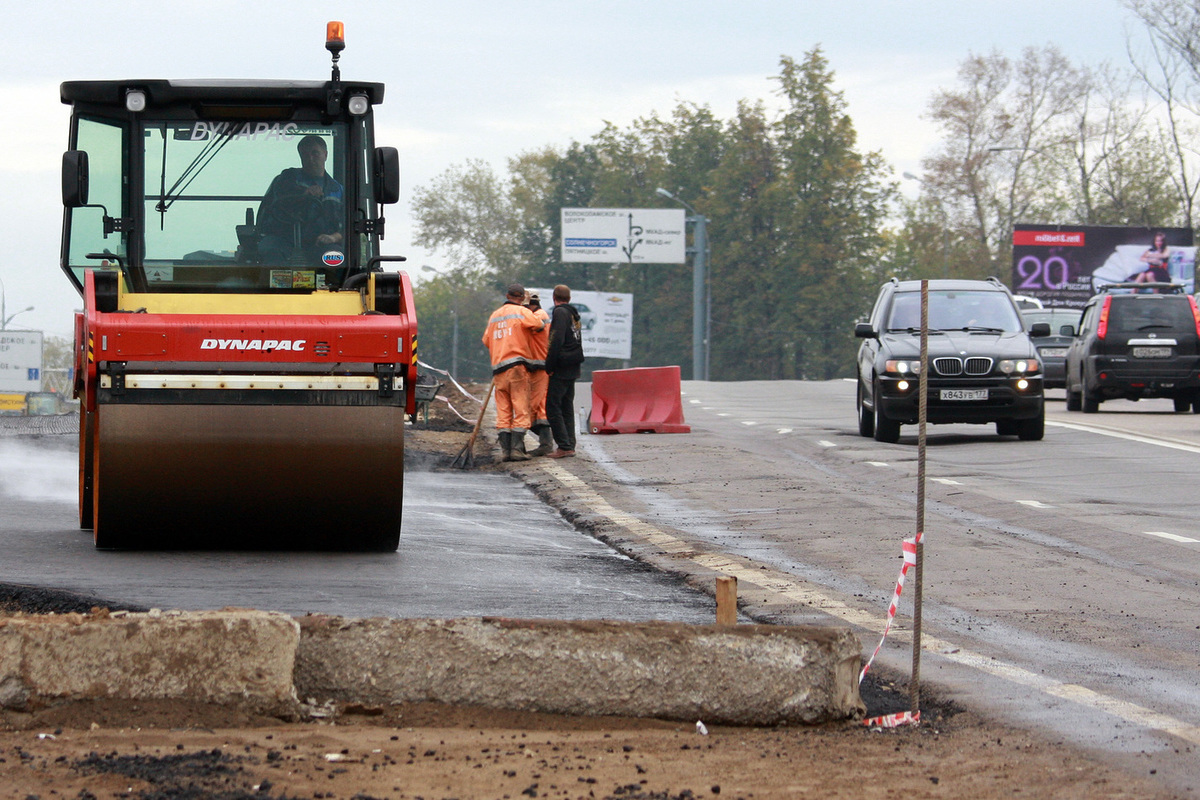 "If these soils are uncovered, the accumulated pollutants will spread throughout the district."
"Sealing" under the asphalt of Moscow soils leads to an increase in their composition of heavy metals and toxic organic matter. This is the conclusion reached by geographers from Lomonosov Moscow State University.
"Sealed" soils and grounds are those hidden under paved roads, concreted areas and buildings. Due to the fact that their interaction with the environment is violated, the properties and microbial composition of such soils differ from natural ones. In the world, "sealed" soils have been studied rather poorly, since obtaining samples in many cases is problematic. For this, scientists have to catch a convenient moment during road works, digging trenches or holes.
As the "MK" was informed in the Russian Science Foundation, the scientists decided to find out how dangerous it is to "seal" the soil with asphalt and concrete, starting from one of the administrative districts of Moscow. The results of the analysis of the samples showed that the concentration of heavy metals and toxic organic matter in the soils rolled under asphalt is several times higher than in natural soils.
Geographers-geochemists took soil samples from almost fifty samples of sealed soils and grounds on the territories of industrial zones, near roads and in densely built-up residential areas. They were examined for the content of organic carbon (its presence determines the fertility and "health" of soils), as well as the content of pollutants – readily soluble salts, heavy metals and benzopyrene.
It turned out that with a rather small share of useful organic carbon, there were 2-4 times more pollutants than in open soils. This was especially true of lead, antimony, barium and copper. The average content of extremely toxic benzopyrene and petroleum products is almost ten times higher than the maximum permissible concentration. The latter is explained by poor aeration of the soils, that is, there is little oxygen in them, which is unfavorable for the decomposition of organic pollutants.
"If, for one reason or another, these soils are exposed, the pollutants accumulated in them with water and dust will spread in the district, increasing the already heavy load on the body of local residents," says Natalya Kosheleva, head of the work, professor of the Faculty of Geography of Moscow State University. – Remediation will be required, that is, cleaning and restoration of soil properties. Our research is another illustration of how important it is to reduce soil sealing in a city. In many countries, especially in Europe, this is strictly controlled and taken into account when planning: for example, instead of asphalt, more permeable tiles or stone are laid on the sidewalks. So it is possible to ensure the normal heat and moisture exchange of the soil.
Newspaper headline:
Scientists urged to "print" the capital's soil