Moscow: The relationship with Europe will deteriorate if the European Parliament does not recognize the results of the Duma elections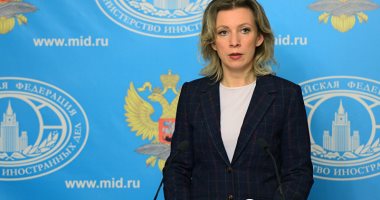 Russian Foreign Ministry spokeswoman Maria Zakharova said that relations between Russia and the European Union would be seriously damaged and deteriorate if the European Parliament recommended not recognizing the results of the upcoming Duma elections..
In response to a question about the consequences of the possible adoption of the European Parliament's report on the non-recognition of the elections to the State Duma, Zakharova stressed that it is better for the Europeans themselves to reconsider this issue "in view of the problems on the agenda of the European Union and the European continent as a whole," according to what was reported by the news agency. Russian "Tass".
Zakharova considered that the European Union and individual countries are now aware that one of the main issues at present is the situation in Afghanistan, adding that they are fully aware that her country has all the potential and has dealt with the issue on a systematic and legal basis in order to play a role in solving this problem at the regional levels. And the world, noting that they "go to us to ask for help in solving this serious problem," she said.
And she continued, "It is necessary to make a choice, either a choice in favor of a further deterioration in our relations, or a choice in favor of listening to the voice of reason."".
The European Parliament's Foreign Affairs Committee had suggested that the EU should prepare not to recognize the results of the Duma elections, if Brussels considered that they were held in violation of international regulations..
56 members of the committee voted in favor of the text of the document, while nine voted against it, and five abstained. The reports and decisions of the European Parliament are of an advisory nature and are not binding on other EU institutions.
The elections for the eighth session of the Russian State Duma (the lower house) are scheduled for September 19, 2021, in what is known as the one-day vote. In addition to the Duma elections, voters in Russia will go to the polls to cast their votes for the presidents of nine regions and in the elections of 39 regional parliaments..