Movement of people with disabilities who want to form a family and have children grows – 09/20/2021 – Daily life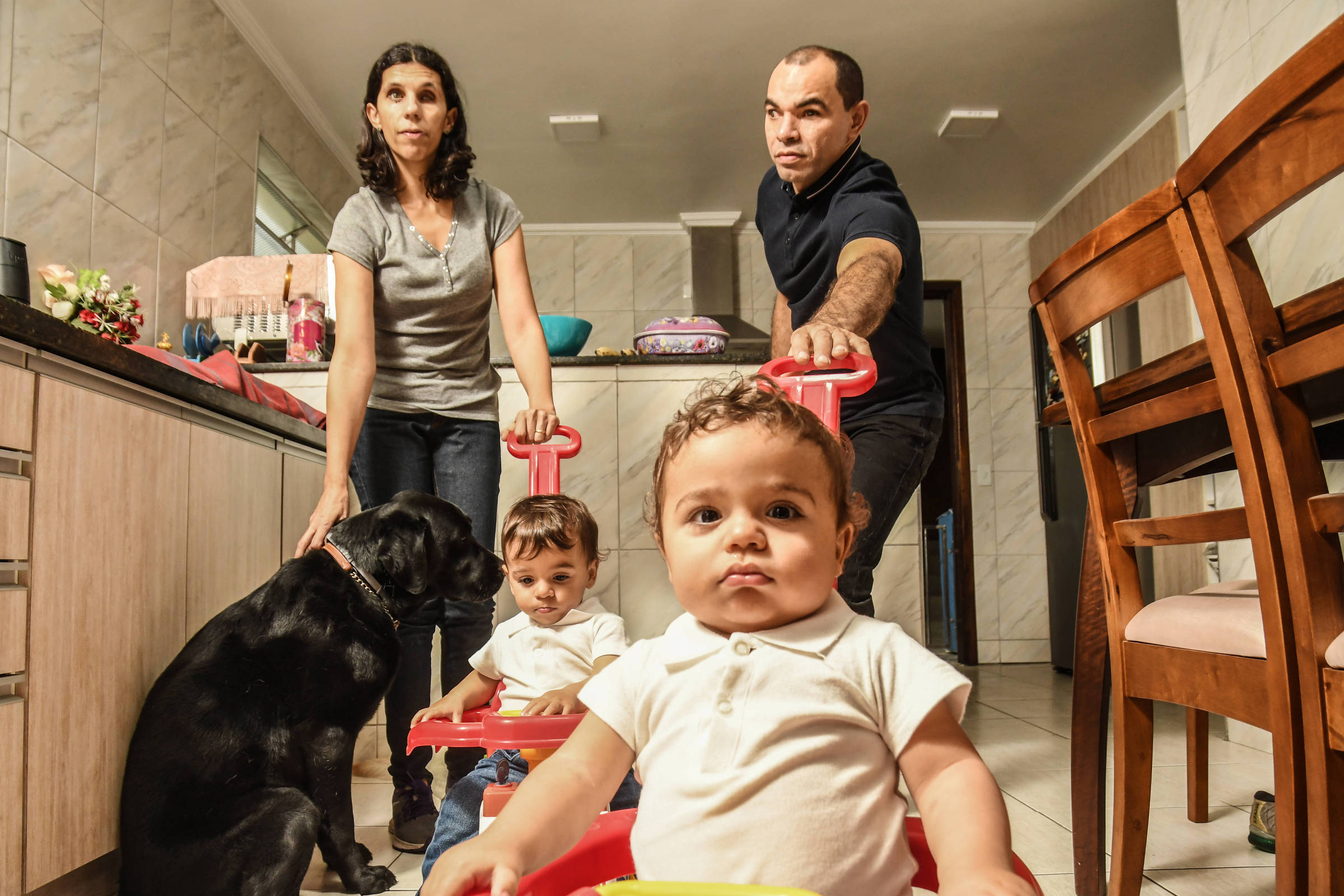 More access to work, leisure and social life, technological and medical advances, dissemination of information and rights, inclusion. All these elements help to explain a growing movement that involves people with disabilities in Brazil: the formation of families and the generation of children.
It has been increasingly common to come across fathers and mothers who harbor physical, sensory or intellectual differences, which go against old prejudices against people with disabilities —the so-called capacitance— who saw them as asexual, dependent, and even childish.
Doctor Natália de Sousa Zufelato, 36, married to Marcos José Zufelato, 47, both wheelchair users, believes that people with disabilities are going through a historic moment in Brazil in relation to achievements. They are parents of two girls, Rafaela, 5, and Júlia, 1.
"It was not common to see people with disabilities studying, working, dating. It was harder to have an active life, to raise a family. With more access being guaranteed, we are seeing an evolution. People are going to school, to work, having their needs met, having more opportunities and better quality of life. With this, they grow, develop, meet partners, just like any other", he says.
According to psychologist Karla Garcia Luiz, it is necessary to "take access from the individual field and transpose it to the collective field, of social justice".
For Karla, who researches the topic at UFSC (Federal University of Santa Catarina) and who is also a person with a disability, "it seems absurd that we need to guarantee in law and in public policies that we have the right to have sex and to relate. However, historically, disability has served as an argument for many basic rights to be denied us. We need to be recognized as people, as humans".
Brazil still does not have official statistics that demonstrate and materialize the perception of growth of people with disabilities forming families and having children, a movement that manifests itself in organized groups, social networks and representative organizations.
More than logistical challenges presented by different physical, sensory or intellectual conditions in relationships or in raising children, it is social interaction that still needs to be more naturalized, in the words of those who are part of the group.
"Being a parent without disabilities is no longer easy, so for those with disabilities the challenges triple. Society is still very prejudiced. Many do not believe the children are ours. It is common to be approached on the street with this questioning and with questions such as how many nannies we have, doubting our ability to take care of the boys. Little do they know that we don't have any", says Genival Silva dos Santos, 42.
He and Kátia Antunes Marques dos Santos, 39, are blind and had twins — Matheus and Patrick — just over a year ago. "This look of astonishment, which judges the capacity of people with disabilities, is no longer suitable. We are subjects of duties and obligations regardless of the condition of disability", he says.
According to Karla, who has recently become a mother, prejudice on these issues must still endure for a long time. "We are oppressed in the expression of our sexuality, sexual orientation, gender, reproduction, the possibility of bearing and caring for children. What we should do is try to break with enabling structures by understanding that sexuality is part of the human condition, as well as disability."
With osteogenesis imperfecta, genetic and hereditary syndrome that weakens bones, physician Lorena Carneiro do Amaral, 39, and her husband, lawyer Paulo Pereira Cardoso, 32, who has the same condition as hers, also attribute the advancement of medicine to expansion of family life possibilities for people with disabilities.
"Today there is also more access to reproductive medicine. Some types of deficiency will resort to in vitro fertilization, for example. People with quadriplegia or paraplegia may need a testicular biopsy. In my case, I needed a non-parental replacement uterus [uma voluntária de fora da família faz a gestação], which was authorized by the Federal Council of Medicine", declares Lorena, who became Antonella's mother two years ago.
She takes the questioning of others in relation to her motherhood as a matter of course. "I see a lot of admiration and curiosity about our history. People want to know how the pregnancy was, if the process was natural. My concern is with my daughter's education, with her understanding of having parents with differences. I'm working on it right now."
The composition of families by people with disabilities, in the words of Natália de Sousa, gives rise to a more modern way of promoting accessibility.
"The step of evolution needs a new step now. In general, the adaptations in the places were designed for a person in a wheelchair. For example, usually hotel rooms are affordable for a person or a couple, they hardly think there can be a family. Children's toilets rarely have wide doors for a wheelchair," says the doctor.