MST protests and throws paint in association of soy producers in Brasília – 10/14/2021 – Mônica Bergamo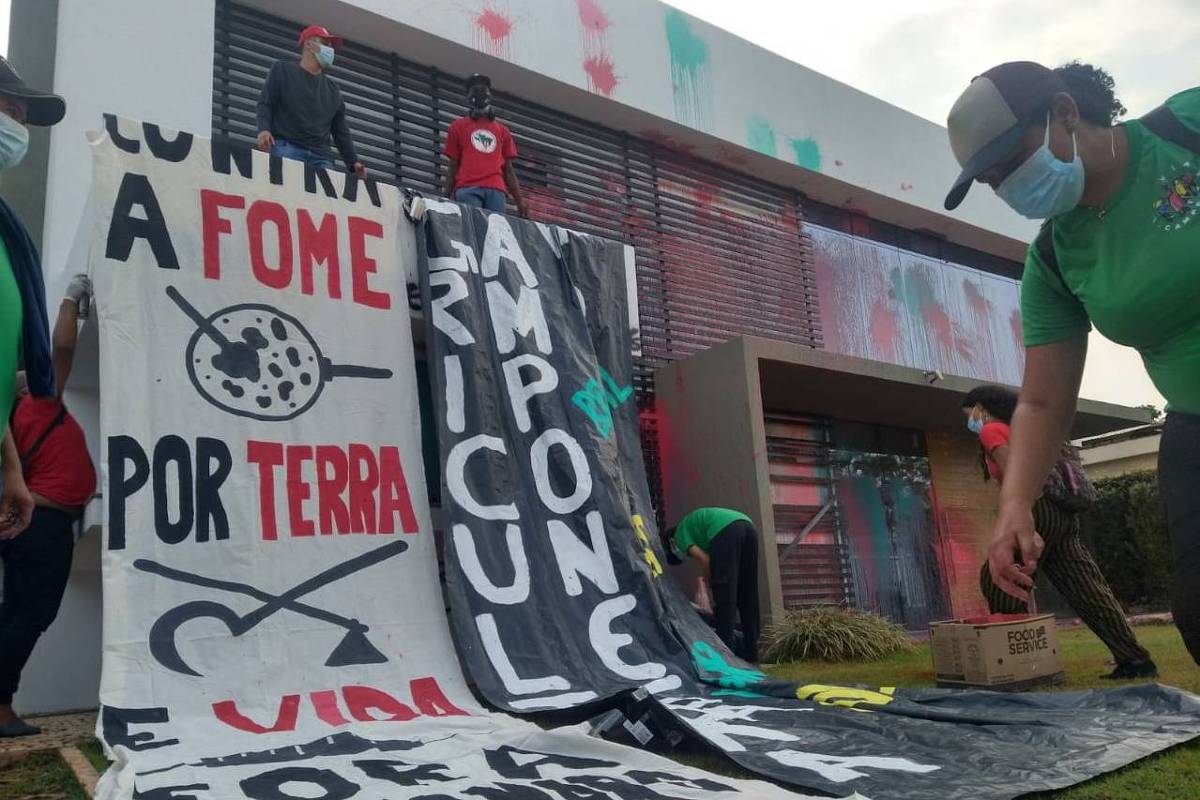 The Via Campesina Brasil movement, which brings together more than 16 agrarian organizations in the country, hung posters and painted the office of Aprosoja Brasil (Brazilian Association of Soy Producers) in Brasília this Thursday morning (14). They threw paint bags at the scene. See the video.
Aprosoja President Antonio Galvan participated in the September 7 demonstrations in support of Jair Bolsonaro. He was in Brasília with singer Sérgio Reis days before the organization of the protests. The artist said that soy producers pay for the president's supporters.
"Aprosoja is one of the funders of this genocidal government in Bolsonaro. They financed the events of September 7 in Brasília, it is an organization that does not think about the people", said Marco Baratto, from the direction of the MST (Movimento dos Sem Terra).
The act, which brought together about 200 peasants, is part of the National Food Sovereignty Day movement, which will organize demonstrations until next Saturday (16), World Food Day. Other events are scheduled in four other capitals of the country: Recife, Florianópolis, Vitória and Porto Velho.
with MOSQUE LEG, VICTORIA AZEVEDO, BIANKA VIEIRA e MANOELLA SMITH
LINK PRESENT: Did you like this text? Subscriber can release five free hits of any link per day. Just click on the blue F below.