Municipal schools only reopened in 16.2% of Brazilian cities this year – 07/22/2021 – Education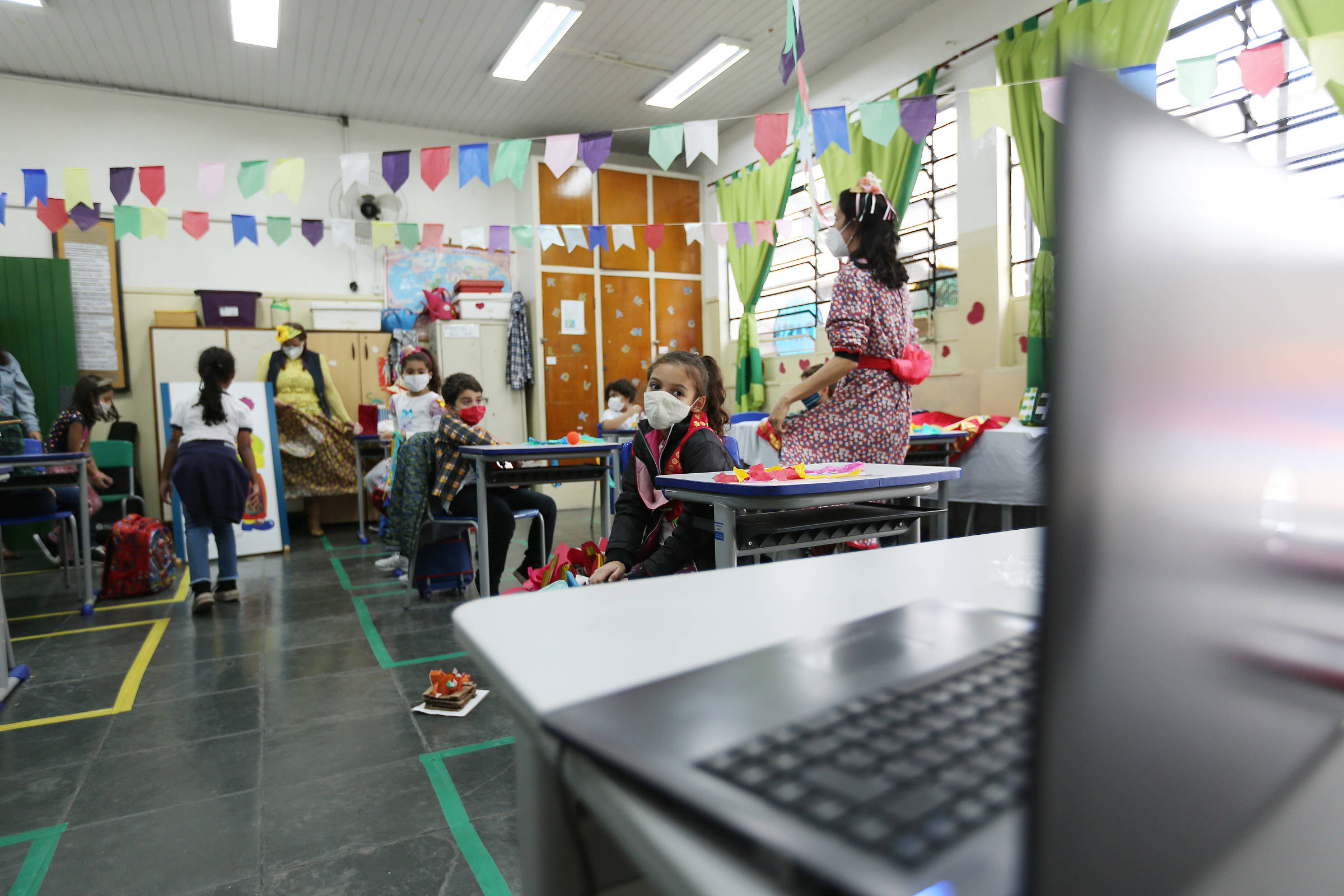 Municipal schools only once again receive students for on-site activities in 16.2% of Brazilian cities this year.
In most of them (15.1%) the classes take place in a hybrid way, that is, with part of the students still at home. In only 1.1%, the classes are completely in person.
The data are from a survey carried out by Undime (National Union of Municipal Education Directors), with support from UNICEF and Itaú Social, between June 15th and July 9th.
The survey, released on Thursday (22) identified the situation of schools in 3,355 education networks, which represent 60% of Brazilian municipalities, and together are responsible for the enrollment of more than 13 million students.
Brazil is one of the countries in the world where schools were closed for the longest time during the pandemic. Since the beginning of the health crisis, specialists warned that the municipalities, having fewer financial and technical resources, would have greater difficulty in dealing with the new educational challenges.
Responsible for most enrollments in basic education (48.4%), municipal networks did not receive support from the federal government to return to face-to-face activities. Despite the lack of coordination actions and financial assistance, the Minister of Education, Milton Ribeiro, made a statement on the national network on Thursday night (20) to pressure states and municipalities for the reopening of schools.
In addition to not having resumed in-person classes, 43% of the municipalities stated that they still had not been able to complete the sanitary protocol for the return of students to schools.
"It is urgent that schools have their prevention protocols in place and can safely resume face-to-face activities in August. For this, it is essential that the federal, state and municipal governments work in an articulated manner", said Italo Dutra, head of education at UNICEF.
The lack of support and the worsening of the pandemic at the beginning of the 2021 school year hampered municipalities' planning for education. In March, 30.1% of the networks informed, in a previous edition of the survey, that they would resume classroom classes.
The expectation is that, in August, with the advance of vaccination of education professionals and the reduction of the pandemic indicators in the country, there will be a greater number of municipal schools reopened.
In 95.1% of the municipalities, the immunization of professionals in the area has already started. The federal government authorized the category to be included in the vaccine calendar in early June, because of the interval between doses, most workers should not have full immunization before the beginning of August.