Najran Reservoir Project is over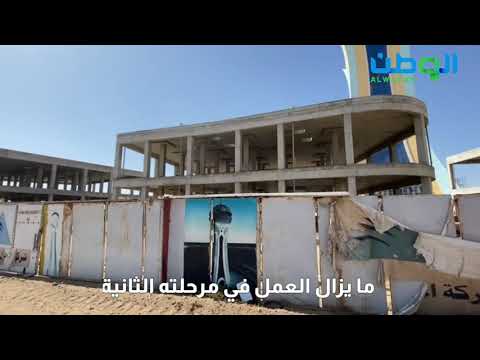 Eight years have passed since the awarding of the Najran High Reservoir construction project, but it was not sufficient to complete the project, which is implemented in 3 phases, as the first phase included foundation and construction works at a total cost of 97 million riyals, and it started more than a year ago, and the second phase of the project was 20 One million riyals, followed by the third and final stage, the costs and duration of which have not yet been determined.
Stages of construction
The first phase included building the reservoir body with a height of 103 meters, and the storage capacity is about 800 m3, with a total cost of 97 million, the second with 20 million, and the third phase is an investment that will be leased to investors after completing the second phase, which exceeded the first year.
The project is delayed
In light of the development that the ministries and departments in the regions are racing to catch up with, and the termination of service projects for the residents of the regions, to become attractive projects for tourism and investors, the high reservoir project in Najran has exceeded 8 years and is still in its second stage, and the people of Najran are waiting for the completion of the region's development and civilization project, demanding the speedy completion From its second and third stages, and its launch within the region's projects.
Parents' demands
Mahdi Al Daghrir, Muhammad Al Mareeh, Saleh Al Zamanan, and Abdullah Al Mansour demanded the National Water Company to end the works of Najran High Reservoir, to benefit from pumping water to their homes, due to the decrease in the groundwater level, the increase in salinity of ashyyab water and the high prices of tanks. They indicated that the project is a qualitative leap for the region, as its location is on King Abdullah Road, and there are no obstacles in front of it, as it is located on a large land and overlooks the area from all directions, and it will be a tourist destination, and attract investors from Najran and beyond.
The news from the source