Named the most fashionable girls outfit for graduation: trouser suit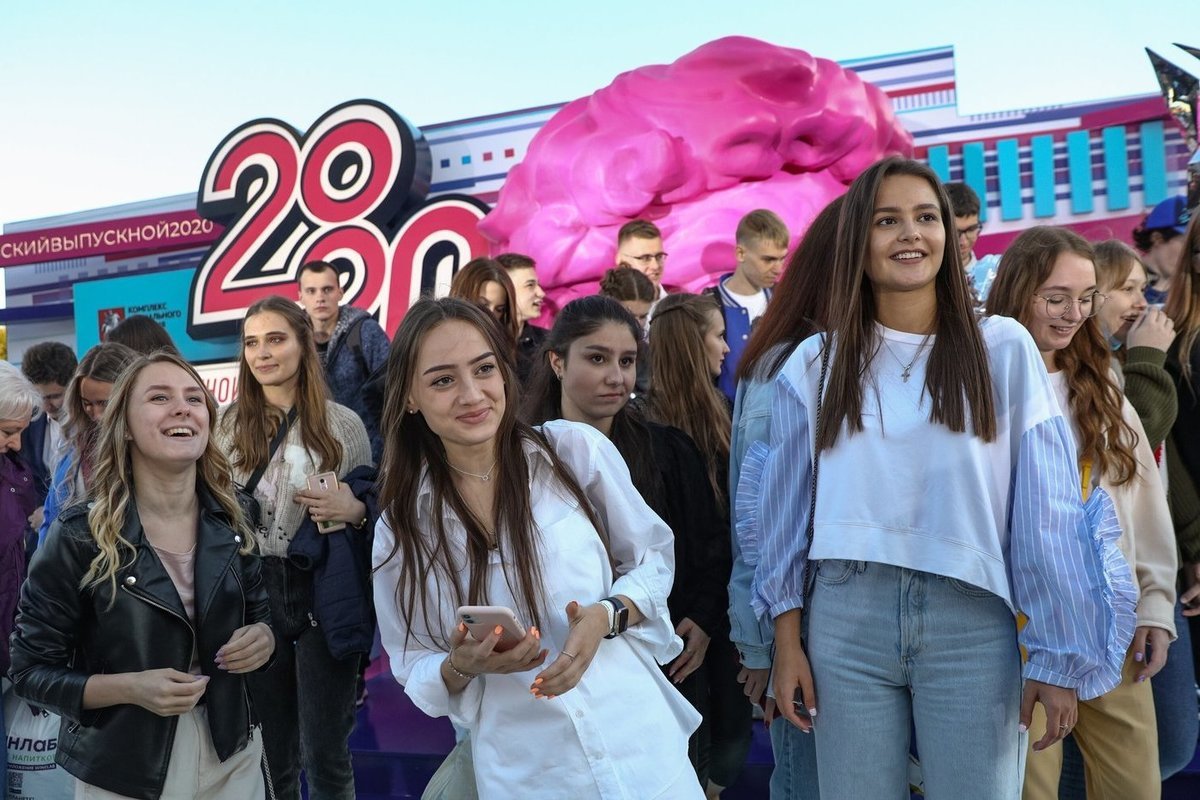 In Russian schools, graduations will traditionally be celebrated on June 25 – perhaps the main event of school adolescence. However, this year, many 11th graders have either abandoned the celebration altogether or organized it in an economy format. What is the reason for such asceticism?
Our class is divided. After the certificates are presented, some of the children will go to an expensive restaurant, the other part – I don't even know where. Mine is one of those who chose the "I don't know where" option, says Elena, mother of 11-grader Anton. – About 10 people will go to the restaurant – these are the children of fairly wealthy parents. I know that they collected 15 thousand per person for a banquet. Of course, I would have spent money if my son really wanted to, but he looked at the list of those who go to the restaurant and said: "I don't want to go with them."
As Elena explains, all spring, in the process of discussing the future graduation, active mothers offered a variety of options: a banquet in a skyscraper, a holiday on a ship, in a boarding house … They even promised to agree on a discount, but most parents reacted sluggishly and did not support a single idea at all.
"I guess people just don't have money," Elena says.
– And where will the son go in the end?
– Well, they will be divided into companies, as they say, according to their interests. Who will go to the apartment to hang out, who will go to fast food. They'll decide along the way. The main thing is that for me there are no costs, except that I will give pocket money to the son of the ladies so that he can eat something, drink …
In another school, they admitted to us that there were so few people who wanted to go to the graduation at the restaurant that all classes from the parallel united into one common group and would spend the holiday together. The rest of the children, just as in the case of Elena, will entertain themselves: most likely, walks around the city at night and alcohol.
But the mother of 11-grader Lina from the Moscow region, a member of the parent committee, is against giving children freedom of choice:
"I have an older son, and I know from experience that if you don't take the graduation celebration into your own hands and leave the children to celebrate it themselves, the situation will get out of hand. And I don't want to become a grandmother at 42. Therefore, graduation will be held under the supervision of parents. First – certificates, then – a photo session, and after it – a two-hour boat trip. The father of one of the students works in the river company, he agreed that they would be taken for a ride quite inexpensively. And no alcohol! And right after the river walk, we take everyone home in an organized manner.
As retailers have calculated, this year parents are trying to spend the minimum amount on their 11th graders. On average, 10-12 thousand rubles are unfastened at graduation. Of these, 7-8 thousand go to the outfit, the rest – for gifts to teachers, flowers, a photo album, and so on.
As for outfits, this summer girls are not popular with dresses, but with trouser suits – yellow, blue, pink. They cost, like dresses, 4-5 thousand (most buyers are guided by this price) and order them most often in popular online stores: it's cheaper. It is interesting that a suit for a young man, as the sellers note, is more expensive: the boys' parents spend an average of 7-8 thousand on it. Plus – a shirt (1.5-2 thousand rubles), a tie or bow tie (500 rubles), boots (2-3 thousand).
– Now such difficult times that we even decided not to prom dress not to spend money. Yes, and we will not go to the holiday, – says the mother of 18-year-old Ksyusha. – My daughter will dress in a regular formal suit, receive a diploma, and we immediately go to the airport with the whole family. We are flying to Turkey for a few days. There we note – especially since all inclusive …
As the woman explains, she is not the only one so economical. A few more mothers in their class will take their children to the sea instead of graduation, and some did not even wait for the certificates to be presented: they left immediately after the end of the exams – some to the country house, some to a boarding house, some to Sochi.
There is another category of parents: in some classes, they decided to transfer graduations to a charitable channel. So, in one of the schools in the Tver region, fathers and mothers, on a voluntary-compulsory basis (the idea came from the administration), instead of spending on graduation dresses and other "excesses", they will give money to help those in need, and their children will come to graduation in simple T-shirts with the same pattern. And in one of the schools in the Urals, parents organized a volunteer trip for children instead of graduation. Young people will clean up the natural area. Accommodation, modest food and fresh air are free.
Meanwhile, not all psychologists consider such asceticism useful – despite all its humanistic goals.
"School graduation is still one of the key events in a person's life, moreover, for a teenager it is a starting point, a start to adulthood," notes family psychologist Evgeny Levin. – And turning it into an everyday event like cleaning up the territory, volunteering, or even hanging out at a classmate's apartment is not worth it. Life consists of certain stages, and they need to be completed with memorable bright accents that program a person in a certain way. From a psychological and pedagogical point of view, graduation should be solemn, beautiful, sincere. He will set the child up for positive, allow him to relax after the enormous stress associated with the exam. But the main thing is that a beautiful and solemn holiday shows the teenager the significance of him as a person and gives a sense of the value of the work that he has been putting in all the past 11 years.
Newspaper headline:
Graduation, you're in a cheap dress…