Near Nantes, two young people kill themselves in a car after a chase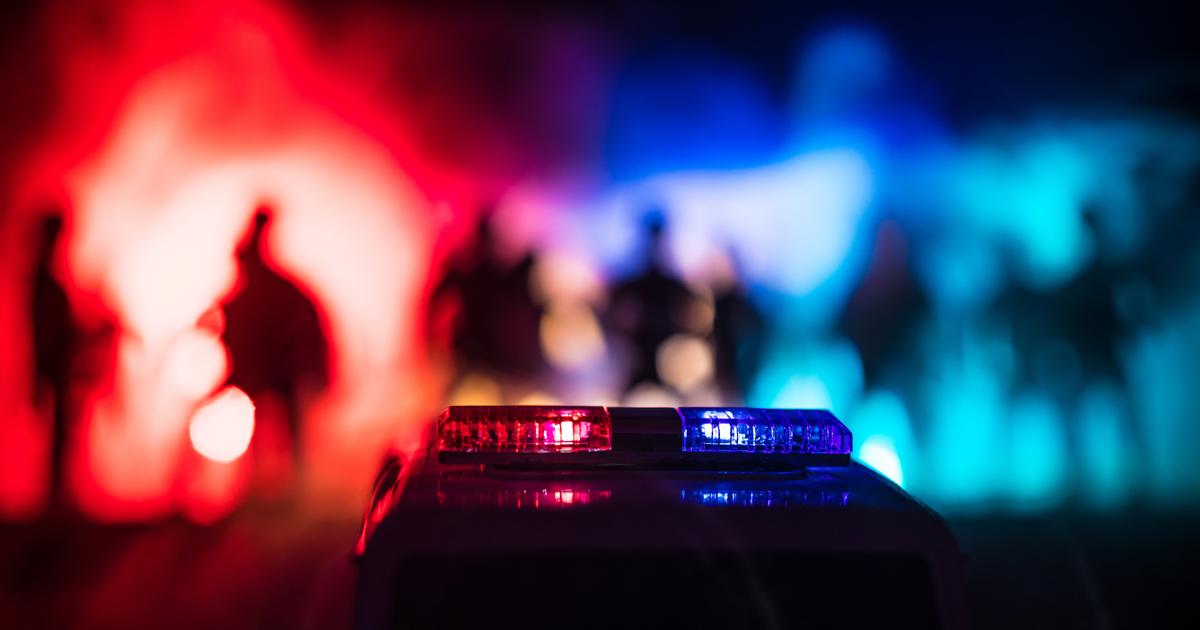 Chased by the police after a refusal to comply, the two men violently hit a tree in a bend.
Two 21-year-old men died in a road accident after a chase with the police on the outskirts of Nantes, on the night of Tuesday January 24 to Wednesday January 25, we learned this Wednesday from the public prosecutor. Republic of Nantes. These two young men, from Béganne and La Roche-Bernard in Morbihan, were not known to the police.
Around 3:40 a.m., three police officers on patrol spotted a vehicle stopped on the road near the sensitive district of Dervallières, in Nantes. "The two people on board looked particularly young and their vehicle started at a slow pace with a seemingly hesitant ride", specified during a press conference the prosecutor Renaud Gaudeul.
A speed of 140 km/h
Faced with their lack of reaction, the police activated their flashing lights and then their two-tone siren and tried several times to stop the vehicle, which continued to drive at very low speed. Arrived at a roundabout leading to a four-lane in the direction of Vannes and Saint-Nazaire, the vehicle this time "accelerated very strongly", at a speed of about 140 km / h, according to Renaud Gaudeul.
After taking the exit towards Orvault and Indre, the vehicle entered an upside-down roundabout and continued to drive at high speed, notably crossing the town center of Sautron at more than 100 km/h, detailed the prosecutor. At a road lined with trees in Saint-Herblain, the police reduced their speed to 80 km / h in front of its dangerousness. They then lost sight of the vehicle several times until they realized that it had violently hit a tree on a bend.
Upcoming autopsies
Upon their arrival, the officials could only note the death of the driver and then of his passenger a few moments later. The audio recordings with the command room show a trip of 12 kilometers in total, including 10 at very high speed in six minutes, said the prosecutor. The autopsies of the two young men will take place on Thursday 26 and Friday 27 January and toxicological examinations will be carried out.
Read also"I never wanted to kill, it was an accident", assures the main defendant at the trial of the Axelle Dorier case
«It is not known why they were in Nantes that night", added the prosecutor, considering that at this stage, "no element implicates the police officers». «The instructions to the police are very clear in the face of a refusal to comply, there is no question of endangering the lives of others and that was not the case in this situation.said the magistrate. According to him, there were 256 refusals to comply in the Nantes agglomeration in 2022.