New book by singer Letrux invites readers to dive into her diary – 02/22/2021 – Tati Bernardi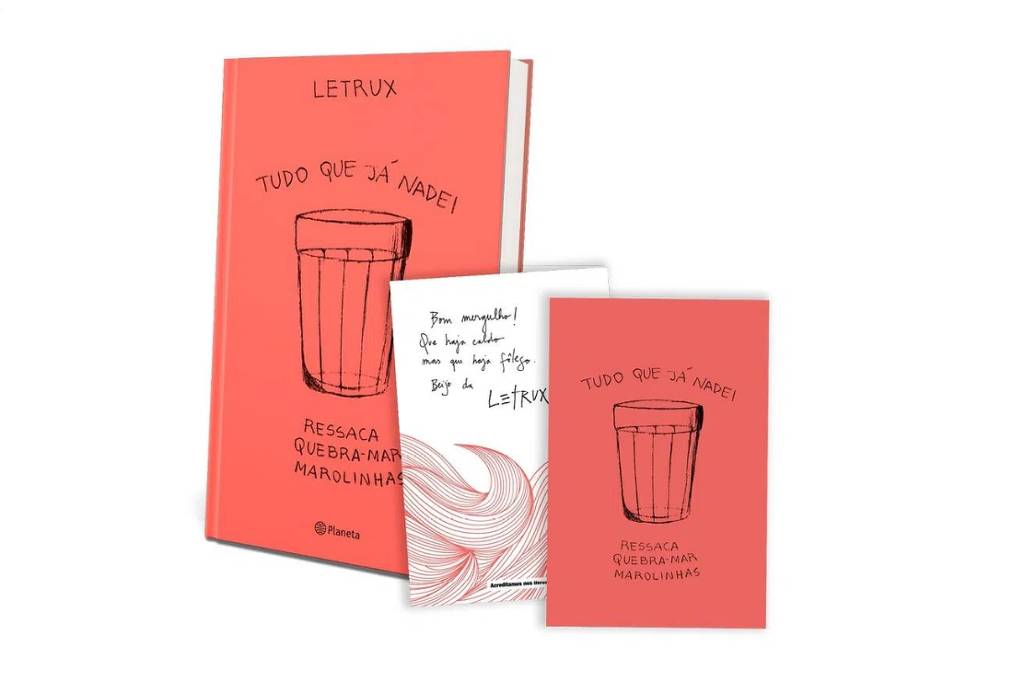 The great thing about this book, by singer and actress Letícia Novaes, is to think that you found a notebook. Thoughts that the author recorded before going to sleep ("to drink broth was to perceive yourself alive"); delicacies (as a child, I was afraid of losing my family on the beach and this will be "forever"); stories she couldn't even want to forget (like the man who loses his ring at sea and then his wife throws hers there too: "it was one of the most beautiful wedding ceremonies I've ever seen"); and pains that she needed to put out ("what did she say that day before I slapped her in the face?"). I read all the time seeing the blue ink, some drawings, chocolate-stained paper.
No. The big thing is to think that you are lying in a hammock and Letrux, who writes loose as if it is obvious that she is your best friend, starts telling you about the guy who, after a long time trying to be rescued by her boyfriend and some friends, said "oh, I died", before being taken by sea. And how sad that is, but that phrase is funny. And as you can try to take humor out of everything and, despite the desire to cry and apologize, it is a way to survive.
Or maybe the reader is lying on the sand and the phrases are packed with the sound of the sea: "The boat is a solid section on top of a liquid section, it doesn't match my metabolism". You can almost smell the sea air on the pages: "What do you have in fish? The mother". At certain times the text is a little pointless, like a strong sun in our head. In others it seems like six in the afternoon, there is already an intense breeze and you can firm your neck to finish a poem: "hurt is bad water inside the body".
Letrux, who is horrified by the horror, who never tried to fix nature ("If that leaf fell over there?"), Who is anxious to see others vomiting, who may be paralyzed by boredom or lust, who likes it well comfortable, from his couch watching the crowd skinning in "Largados e Pelados", he thinks that a person who cannot read his texts will not be able to love him properly.
Divided into three parts "Ressaca" for texts, "Quebra-mar" for poems and "Marolinhas" for aphorisms, "Tudo que Já Nadei" is a delicate and quick reading for when we think we don't want to think too much and then "tchibum" : you were deceived and you are there in the depths of a particular ocean, the author's or yours.
LINK PRESENT: Did you like this column? Subscriber can release five free accesses from any link per day. Just click on the blue F below.