New outbreak of Covid among indigenous already totals more than 150 cases in MS – 11/8/2021 – Mônica Bergamo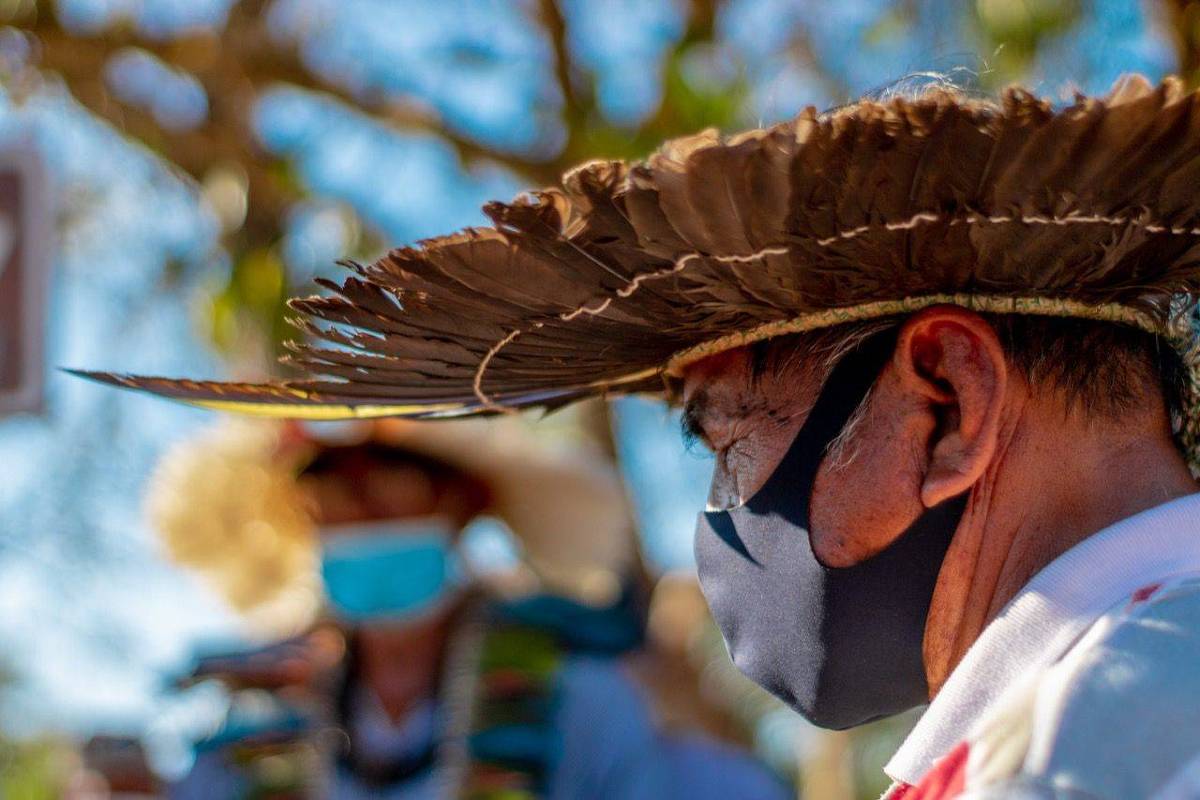 Mato Grosso do Sul registered more than 150 cases and two deaths by Covid-19 among indigenous people in the last week, according to the bulletin of the Special Indigenous Sanitary District in the state. The picture is already considered an outbreak and reached villages that two months ago had no one infected with the new coronavirus.
With 89 cases and one death, the city of Dourados leads the ranking of infected and admitted to the ICU, with four people. The municipality is also the one that concentrates the largest village population in the state.
In all of Mato Grosso do Sul, there are at least five indigenous people hospitalized in clinical beds, in addition to six in the ICU.
The Health Department of Mato Grosso do Sul attributes the outbreak to the return of in-person classes and the delay in the immunization of indigenous adolescents, which started about a month apart from the vaccination of non-indigenous adolescents — until then, there was no permission for part of the Ministry of Health. For the time being, classes in communities that have registered cases are suspended.
"Our goal is to eradicate this outbreak and work so that it does not go to other regions of the state and communities, so that we do not run out of control", says Health Secretary Geraldo Resende, who emphasizes that the state is one of those that more have been vaccinated in recent months.
There is also fear that the virus will reach communities in the Pantanal, which registered a higher lethality rate during the course of the pandemic.
Another hypothesis raised by technicians from the Health Department of Mato Grosso do Sul for the outbreak is the fact that many indigenous people have taken the second dose of the vaccine against Covid-19 more than eight months ago, which could reduce the immune response to the virus.
The folder asked the Special Secretariat for Indigenous Health (Sesai) of the Ministry of Health to provide tests for Covid-19 in large quantities, in addition to sending specialized professionals who can work in the region.
"We need to do as many as possible [de testes], to track the cases and all their contacts to avoid a situation that could turn into a tragedy," says Resende.
The folder also demands the release of booster doses for the entire indigenous community of Mato Grosso do Sul over 18 years of age.
LINK PRESENT: Did you like this text? Subscriber can release five free hits of any link per day. Just click on the blue F below.