new outbreak of violence between Israel and Gaza, arrests in the West Bank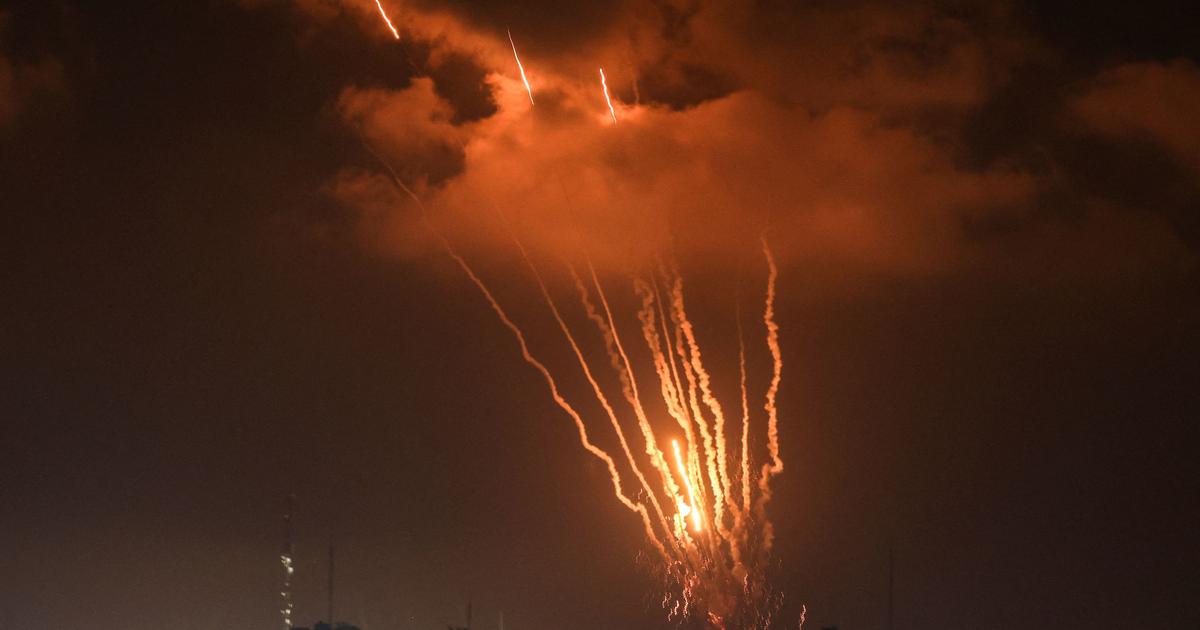 UPDATE ON THE SITUATION – This is the worst confrontation between the Jewish state and armed organizations in Gaza since the eleven-day war in May 2021, which left 260 dead on the Palestinian side.
The Palestinian Islamic Jihad in the Gaza Strip and Israel continued their exchange of fire early on Saturday, the worst outbreak of violence between the two enemies since a blitzkrieg last year.
At 8:30 a.m. local time (0530 GMT), as rocket warnings continued to sound in Israeli towns adjacent to the blockaded Palestinian territory, Gaza City was paralyzed, streets deserted and shops closed, according to a reporter from AFP on the spot.
Read alsoIsrael revives settlements, inflaming tensions
The Israeli army continued until dawn its strikes across the enclave which targeted sites belonging to the Islamic Jihad, in particular of manufacture of weapons, according to it. Fifteen fighters were killed in the raids that began Friday afternoon, the army said, while Gaza authorities reported 10 dead, including a five-year-old girl, and 79 injured.
SEE ALSO – Raids in Gaza: an operation directed against a "immediate threat", says the Israeli Prime Minister
Shooting from Gaza also continued, without causing any casualties or damage, according to the army. The armed wing of Islamic Jihad, the Al-Quds brigades, said on Friday after a salvo of more than 100 rockets towards Israeli soil that it was only a "first answerto the assassination of one of its leaders in an Israeli strike.
Overnight, Israeli forces also arrested in the West Bank, territory occupied since 1967 by the Jewish state, 19 members of Islamic Jihad, an Islamist organization considered terrorist by Israel, the United States and the European Union.
Egyptian mediation
It was the arrest earlier this week of a leader of the group in the occupied West Bank that led to this new armed confrontation. The Israeli authorities said they feared retaliatory actions from Gaza, a microterritory ruled by the Islamist movement Hamas and where Islamic Jihad is well established, and launched a "preemptive attack».
This is the worst confrontation between the Jewish state and armed organizations in Gaza since the 11-day war in May 2021, which left 260 dead on the Palestinian side, including combatants, and 14 dead in Israel, including a soldier, according to local authorities.
Read alsoPierre-André Taguieff: "Accusing Israel of apartheid is Islamo-leftist propaganda"
Egypt, a historic intermediary between Israel and armed groups in Gaza, is working to mediate and could host an Islamic Jihad delegation this Saturday, Egyptian officials told AFP in Gaza. Egyptian diplomacy had previously indicated that it was holding discussions "relentlessly to calm the situation and preserve lives and property».
«Tirelessly»
After the initial raids, Islamic Jihad accused the Jewish state of havingstarted a war». «The Zionist enemy started this aggression and must expect us to fight relentlessly", said its secretary general, Ziad al-Nakhala, in an interview with Lebanese television Al-Mayadeen, in Tehran, the Iranian capital.
«Israel conducted a precise counterterrorism operation against an immediate threat"Israeli Prime Minister Yair Lapid said on television on Friday, accusing the armed group of being "an Iranian proxy who wants to destroy the State of Israel and kill innocent Israelis». «We will do whatever it takes to defend our people", he assured.
Read alsoPalestine: Mahmoud Abbas clings to power
In 2019, the death of an Islamic Jihad commander in an Israeli operation sparked several days of deadly exchanges of fire between the armed group and Israel. Hamas, which has fought the Jewish state in four wars since taking power in 2007, had kept its distance from the clashes. Since 2007, Israel has imposed a strict blockade on Gaza, an enclave of 2.3 million inhabitants undermined by poverty and unemployment.
In recent days, Israel had deployed reinforcements near the enclave and on Tuesday ordered the closure of border crossings, forcing thousands of Gazans, holders of work permits in Israel, to stay at home. This closure has slowed the delivery of diesel, needed to power the Gaza power plant.
Read alsoPalestine: "masquerade" trial for the assassins of Nizar Banat
This unique plant risks ceasing to operate due to a lack of fuel, its director warned on Thursday. Around 50 people who normally leave the enclave daily for treatment have also been affected, according to the World Health Organization (WHO).
SEE ALSO – «Your time is limited": Israeli defense minister threatens militant groups in Gaza