Newspaper: Jeffrey Wichman appointed to fend off "malicious" threats against the US elections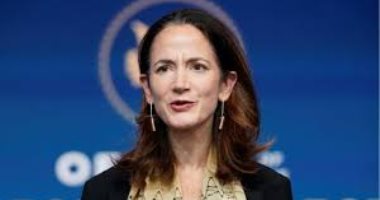 The New York Times reported that the Director of National Intelligence, Avril D. Haines, has appointed a new officer to oversee threats against the elections, filling a critical role in the country's efforts to counter foreign interference in the elections, her office said Friday.
The newspaper pointed out that the new officer is Jeffrey Wechman, who worked in the CIA for more than three decades. Nicole de Hay, a spokeswoman for the Director of National Intelligence, said he will take over as Director of Election Threats in the Office of the Director of National Intelligence next week.
Intelligence agencies such as the National Security Agency and US Cyber ​​Command have already begun to ramp up monitoring of electoral threats ahead of this year's midterm elections. But without a new electoral threats executive, some on Capitol Hill feared progress had stalled, coordination waned, and important analytical differences left unresolved.
The newspaper considered that Wichman's appointment came after the Office of the Director of National Intelligence was forced to delay plans to establish an influence center that would monitor malign efforts from abroad to influence elections and US politics in general. The establishment of this center has been slowed by controversies on Capitol Hill over the scale and funding of the effort.
Weishman is currently Director of Analysis at the CIA's Counterintelligence Mission Center and previously served as a Senior Internet Analyst in the agency's Directorate of Digital Innovation. In addition to roles focused on counterterrorism and the Middle East, he also held a leadership role at the CIA, the school that trains analysts.
Once Congress approves funding for the broader Center for Countering Malicious Impact, Wichman's Election Threats Team will be incorporated into the new group.
"As we work with Congress to obtain funding for the center, the intelligence community remains focused on addressing malign foreign influence," de Hai said.