Next to the giraffes and elephants .. Two coffins dating from the Roman era were discovered in a safari park in Israel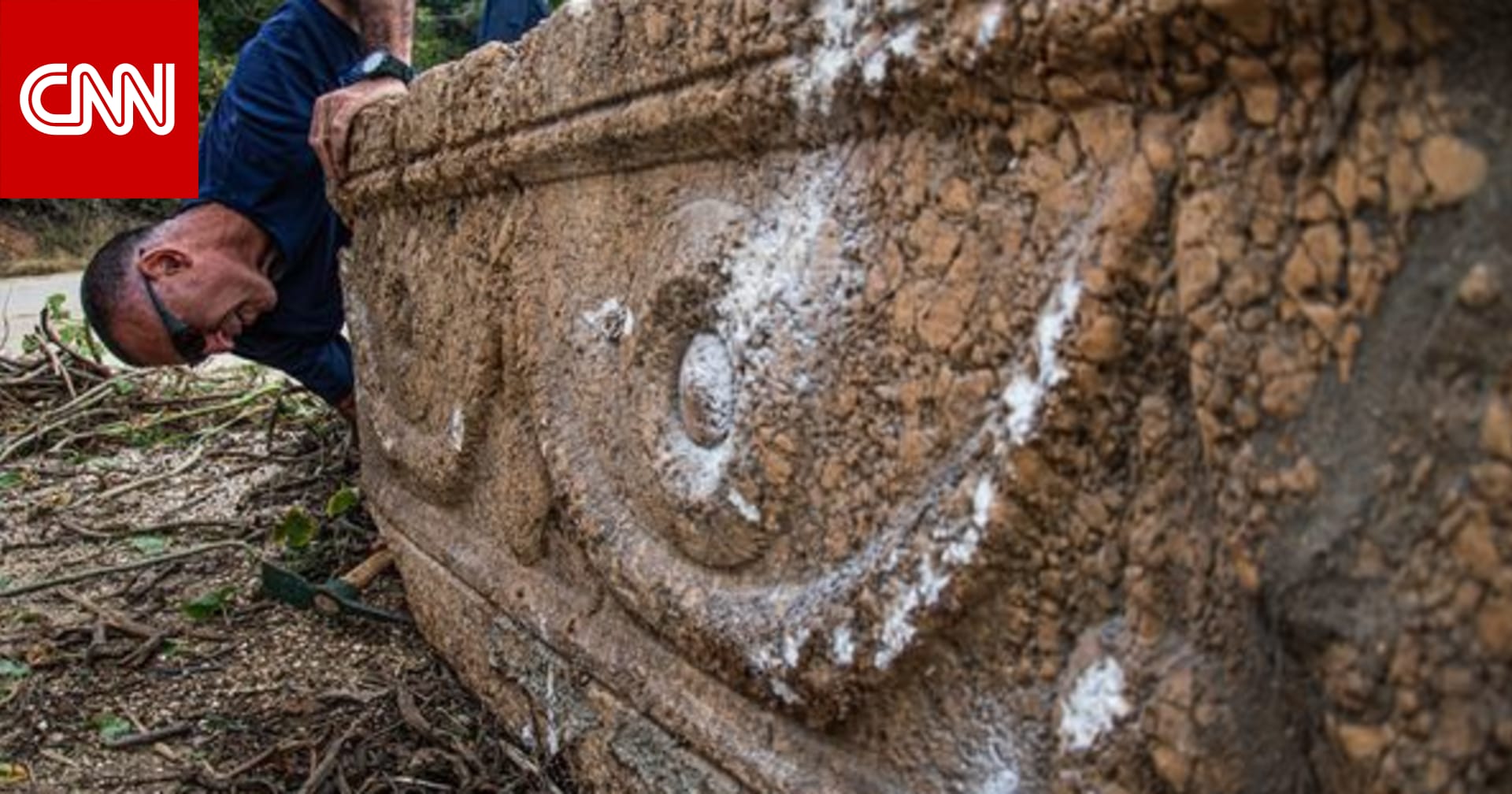 Dubai, United Arab Emirates (CNN) – Two historic coffins were found in the "Ramat-Gan" safari park, in Israel recently.
The Ramat-Gan safari is currently building a new wildlife medical center, according to the Israel Antiquities Authority in a post on its official Facebook account.
The workers noticed something appearing when they started digging. Workers found two unique sarcophagi carved from the stone, both 1,800 years old, the authority said Thursday.
According to safari workers, the coffins were first discovered years ago in the parking lot area.
Over the years, the discovery became forgotten, and it was no longer visible because the spot had become mottled.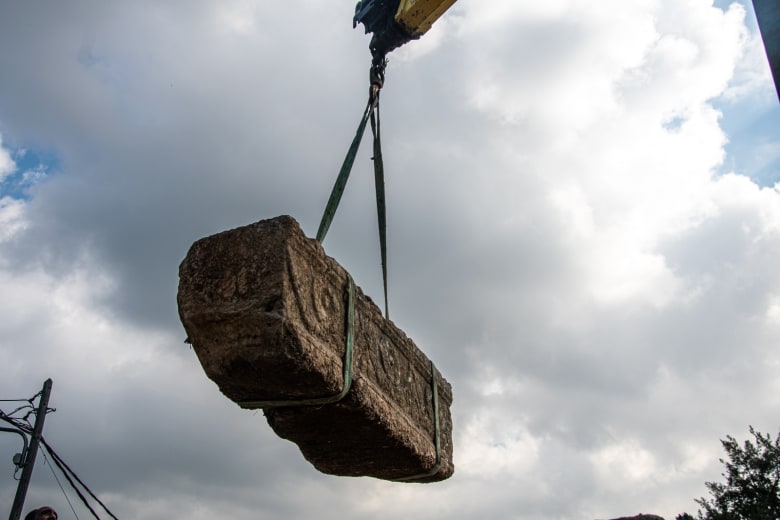 Two officials from the IAA theft prevention unit, Alon Klein and Uzi Rothstein, explained that the ornate design of the two coffins indicated that they were made for people of high social status.
The discovery dates back to the Roman era, and since they bear identical decorations adorned with wreaths and tablets, it is possible that they belong to a husband and wife.
The two coffins were decorated with symbolic tablets to protect the soul and accompany it during its journey to the afterlife, and wreaths were often used to decorate sarcophagi in the Hellenistic and Roman periods.
Between the wreaths are oval spaces that archaeologists believe were supposed to be decorated with traditional motifs of grape clusters, but for some unknown reason, the work remained incomplete.
The coffins were carved from local stones, which may have been from the hills of Judea, or Samaria.
Hence, it is a locally produced tradition that simulates the prestigious coffins made of Broncian marble from the Turkish island of Marmara.
The owners of the two rich coffins were buried with their personal belongings, and neither of them had any idea that their coffins would find a place next to giraffes and elephants, according to the authority.
The Israel National Treasure Department at the Israel Antiquities Authority is holding the find now.