Neymar in tears and injured … The doctor from Brazil delivers a first diagnosis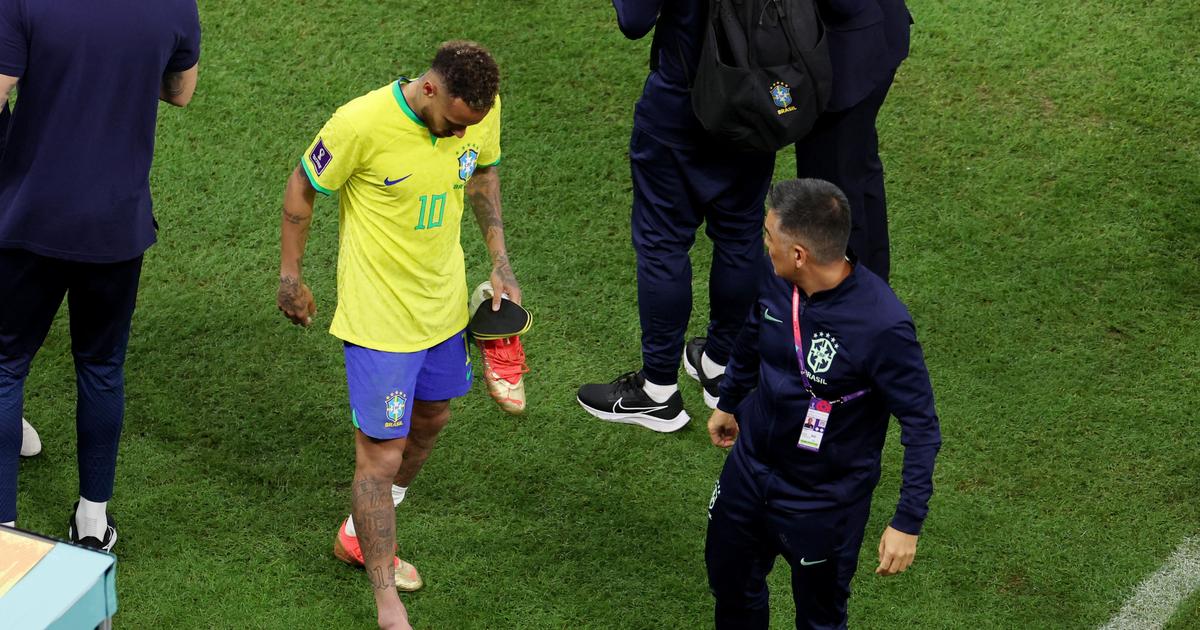 The Brazilian playmaker Neymar, replaced in the last minutes of the match won by his team against Serbia 2-0 in the World Cup, was hit in the right ankle and left the stadium limping. Back on the bench, he took off his right foot and removed his sock and shin guard. In pictures taken by AFP photographers, we see a pigeon's egg which has formed on the Brazilian's right malleolus. The doctor of the selection delivers a first diagnosis, the star suffers from a sprain of the right ankle, without giving more precision.
Read alsoWorld Cup: Neymar in tears and the (very) swollen right ankle, Brazil holds its breath
The Paris SG striker was then filmed limping on his return to the locker room. Neymar has already been hit in this right ankle in 2019, forcing him to give up playing the Copa America.
In the Lusail stadium where the final will be played on December 18, Neymar was very active and did not spare his defensive runs, until his replacement in the 80th.
Read alsoWorld Cup: images of Neymar, limping on the return to the locker room
He was indirectly behind the opener after launching Vinicius, whose shot, repelled by Serbian goalkeeper Vanja Milinkovic-Savic, was victoriously taken over by Richarlison. Far from his worries and repeated health problems in the recent past, Neymar, who is playing his third World Cup at the age of 30, attacked this competition in sparkling form after a thunderous start to the season in the jersey of PSG. . Brazil's next match is scheduled next Monday against Switzerland.