Nino, from sound engineer to sheep farmer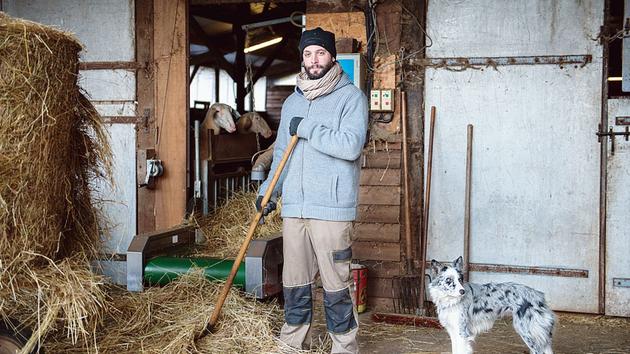 Five years later, this professional retraining has borne fruit: the company is profitable. A success due to meticulous support and upstream work.
At 35, Nino Fillos is a happy breeder of sheep. This ex-sound engineer does not regret his choice of professional retraining. "I am very excited about my new job. No one forced it on me. I like the contact with the animals and the work in the great outdoors at the rhythm of the seasons. It is not routine. I don't have a hierarchy to whom I must justify my schedule», He says.
Read also"French farmers are on the verge of an overdose of standards"
Five years ago, Nino Fillos took over from Alain Soulié, a retiring operator. He settled in with two other associates, also neo-rural. To find the genesis of this transmission project, we have to go back a little further in time. "I used to lend a hand to Alain, a sheep breeder, when I was off, tells Nino Fillos. I liked it more and more and I wanted to make it my new job. " But you can't become a farmer who wants to. "I passed a BPREA, (professional certificate in charge of agricultural operations, Editor's note)
This article is for subscribers only. You have 72% left to discover.
To cultivate one's freedom is to cultivate one's curiosity.
Subscription without obligation
Already subscribed? Log in