North, South Korea trade charges after dueling missile tests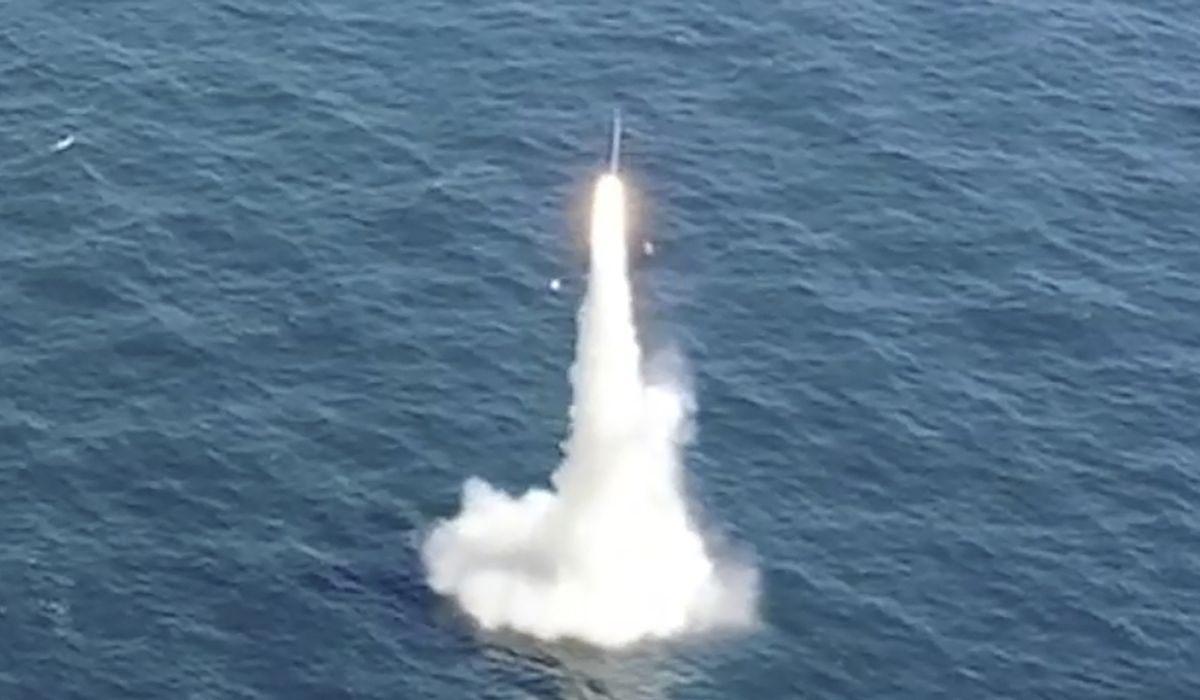 North and South Korea are trading rhetorical volleys just hours after the hostile neighbors staged near-simultaneous missile tests that sent tensions surging once again on the divided Korean Peninsula.
Following up on a test of a new cruise missile Monday, North Korea's military on Wednesday test-fired two short-range ballistic missiles some 500 miles into waters claimed by Japan as its exclusive economic zone, the first incursion of its kind by Pyongyang since October 2019.
South Korea answered hours later with the successful debut of its first submarine-launched missile, which took out a prescribed target as President Moon Jae-in and other South Korean officials looked on.
South Korea for now does not have its own nuclear program, relying on the U.S. security umbrella, but analysts say the new sub-based missile in time could be configured to carry a nuclear bomb.
Mr. Moon praised the new missile as a "sure deterrence against North Korean provocation," but the test brought an immediate and angry response from Kim Yo Jong, the sister of North Korean leader Kim Jong-un and an increasingly powerful figure in the country's political hierarchy.
In a statement carried Wednesday by state media, Ms. Kim rejected Seoul's criticisms of the North's latest military tests and said Mr. Moon risked a "complete destruction" of bilateral relations if he continued to attack Pyongyang.
The South Korean leader has long been a proponent of engagement with Pyongyang and is said to be under pressure to make a breakthrough in bilateral ties in his final year in office.
South Korean security officials for their part expressed "deep concern" at the spate of North Korean missile tests.
The Yonhap news agency reported that the South Korean National Security Council held an emergency meeting Wednesday to discuss the tests.