Not a Model.. Satellite images show a new Chinese aircraft carrier with advanced technologies that may surpass its American counterpart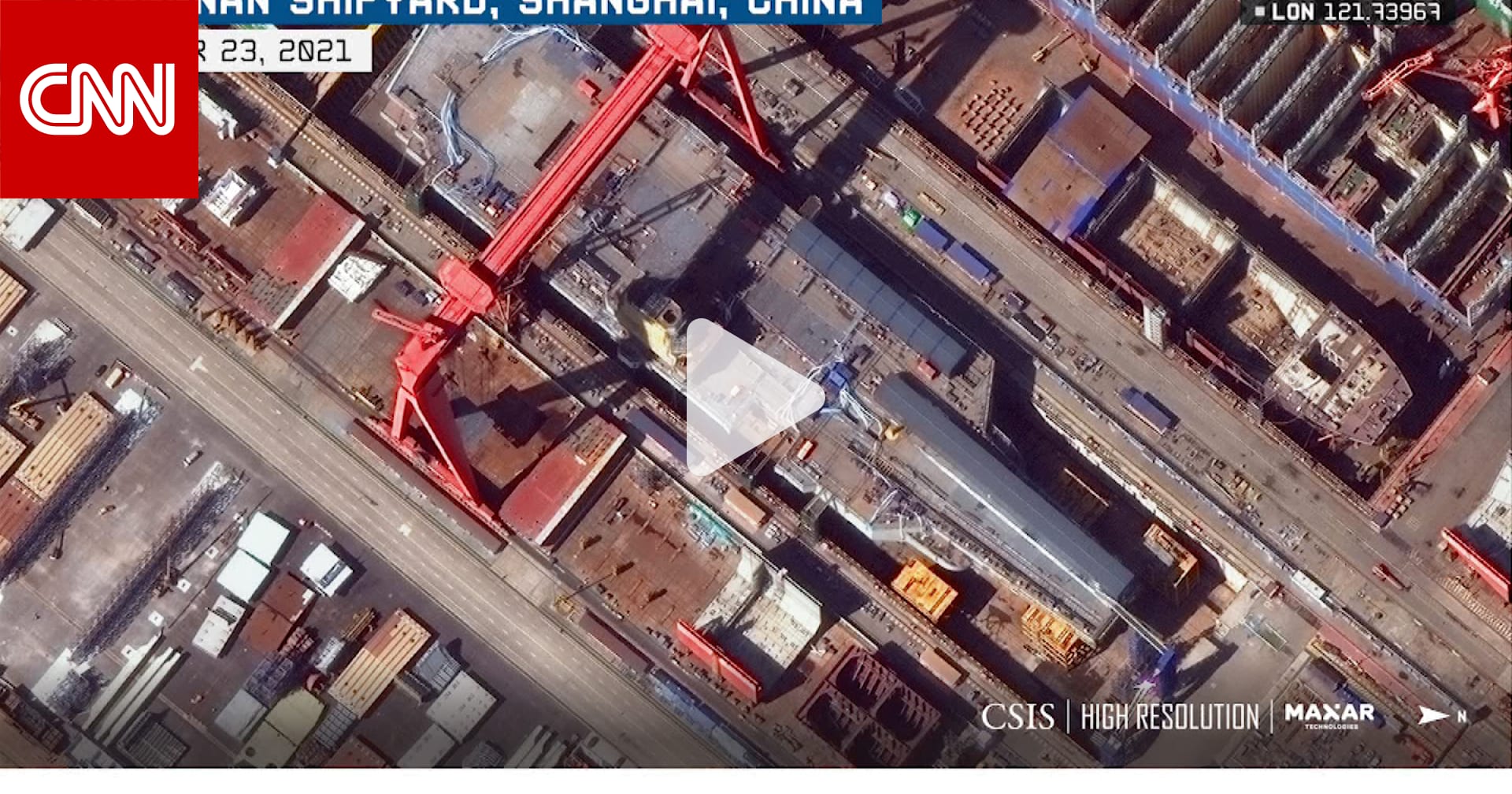 New satellite images, released just moments ago by the Washington think tank CSIS, show a modern aircraft carrier that China is nearing completion of construction in Shanghai, whose technology is on par with that of American aircraft carriers.
This will be China's third aircraft carrier, and the other two use old Soviet technology, including a sloping runway that requires a lot of fuel, and only certain aircraft can take off.
This new carrier, according to satellite images, uses a catapult to propel aircraft into the air with less fuel combustion, which can bring a variety of aircraft on board with this technology.
Experts say that they are equivalent to what the United States uses, and may be more advanced than some of the oldest American aircraft carriers, but they pointed out that China has a lot of operational knowledge to absorb, given that America has been using these carriers for decades, while China will use this type of carrier for the first time.