Nunes chooses name of Republicans for vacancy of secretary dismissed after supporting Leite – 11/09/2021 – Panel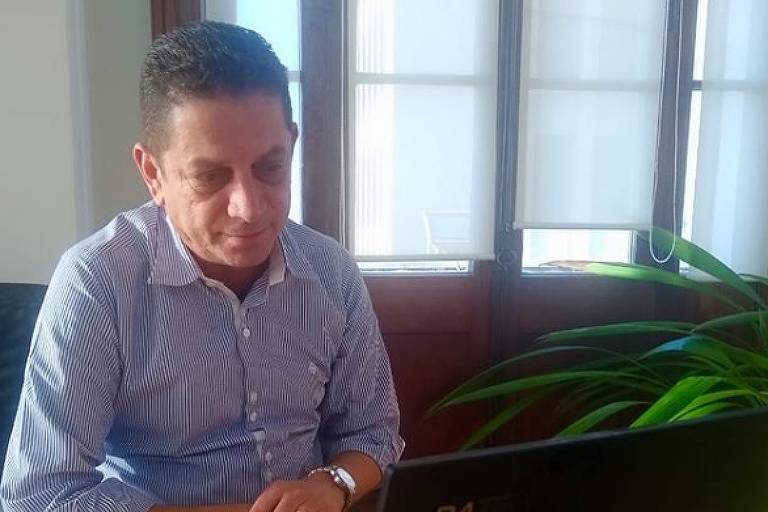 The mayor of São Paulo, Ricardo Nunes (MDB), chose João Farias as his new Housing Secretary. He takes over from Orlando Faria, who left the municipal administration on Monday (8).
Faria's departure was sealed hours after he announced his support for Eduardo Leite in the PSDB's presidential caucuses. The governor of Rio Grande do Sul is the main opponent of João Doria (PSDB), whose allies revolted and contacted Nunes and city secretaries to complain about Faria's stance.
Faria's dismissal will appear as "on request" in the municipality's Official Gazette. Toucans close to Faria report that this formulation of the exit, upon request, aims to preserve the mayor. As the secretary's criticisms are of Doria, he would have seen no problem.
Nunes' allies, in turn, say that he was bothered by Faria's meeting with Leite this Monday because it was a working day, but that he did not intend to exonerate him. The decision, according to them, was entirely Faria's.
Orlando Faria is influential in the PSDB in the interior of São Paulo and organized a meeting to receive the governor of Rio Grande do Sul on Saturday (6), in São João da Boa Vista.
Leite has been seeking the support of the brunocovists to have a symbolic trump card over his main opponent in the caucuses.
Bruno Covas was Doria's deputy during the Municipality of São Paulo and became the incumbent when the then mayor decided to leave office and run for the state government.
In the accounts of the governor of Rio Grande do Sul, the success of this articulation would have a double impact: on the one hand, he would receive the support of the group of one of the main allies that the governor of SP made in politics. On the other hand, it would be associated with a powerful surname in tucana history.
João Farias is an influential figure at Republicanos in São Paulo and was municipal secretary of Housing between May 2019 and August 2020, when he left office amidst a dispute between Celso Russomanno, from his party, and Bruno Covas (PSDB) for the mayor of São Paulo.
Currently, he occupied the post of executive secretary of Supply and Agriculture at the city hall.'
LINK PRESENT: Did you like this text? Subscriber can release five free hits of any link per day. Just click on the blue F below.