Omar Aziz says that Queiroga acted as a 'marginal' when he showed his middle finger in NY – 27/09/2021 – Mônica Bergamo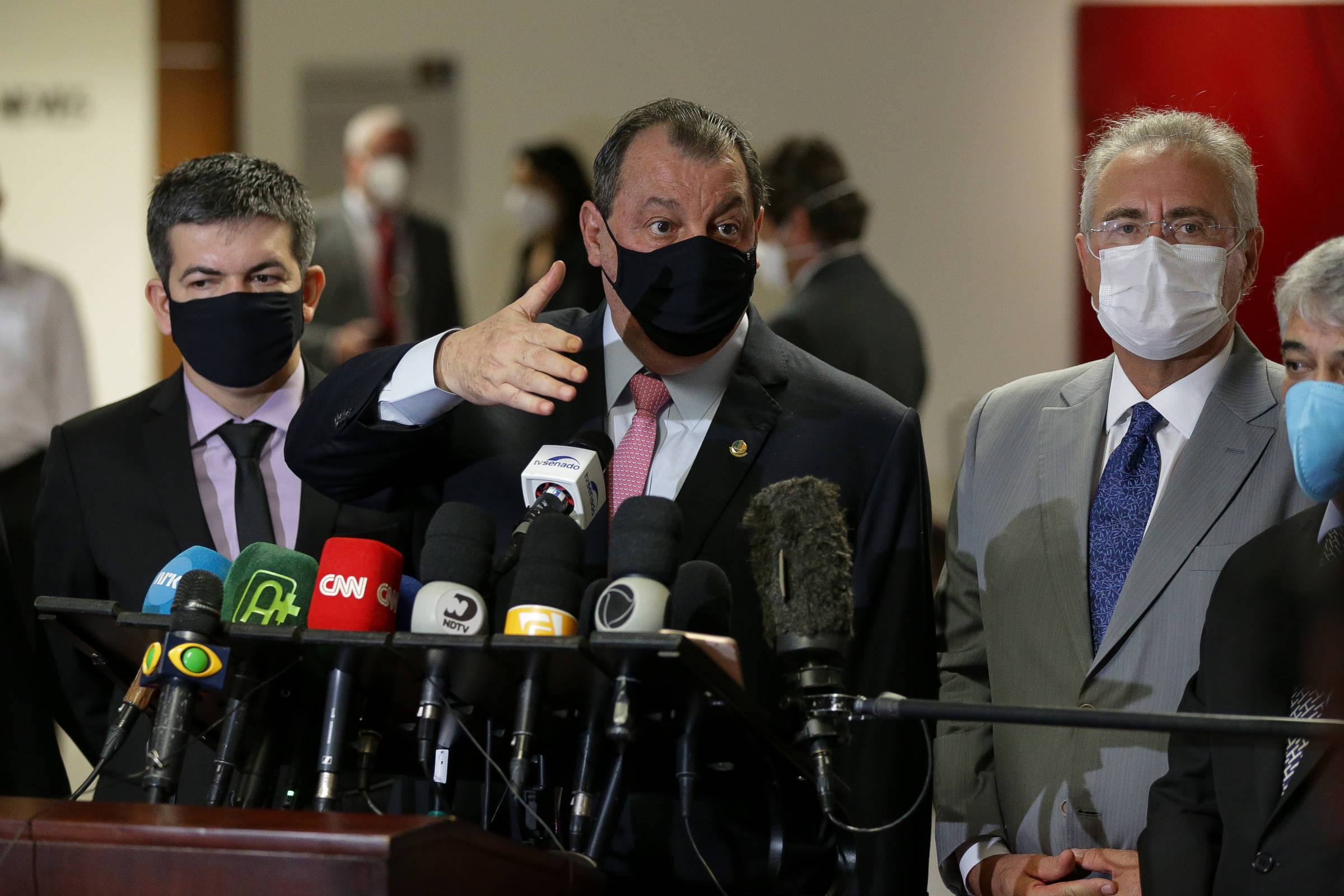 Senator and president of Covid's CPI, Omar Aziz (PSD-AM), compared the attitude of Health Minister Marcelo Queiroga, showing the middle finger to activists protesting against the government in New York to the behavior of "a little outlaw ".
The statements were made by the parliamentarian this Monday (27), during an interview on the program "Oito em Ponto", presented by criminal lawyer Sergei Cobra Arbex on Rádio Cultura FM.
"Queiroga, who is a doctor, he gives people a stub in the United States, shows the middle finger. Look, look at the Minister of Health! You expect this from a marginal person, from a person without any qualifications, but from a minister of state? What's the difference between the two of them? None," Aziz told the program (see the video below).
"The president sends the guy to study, 'look, study this and you can take off the mask.' He opens a study. It's a 'yes, sir, no, sir' guy," he continued.
Last week, while the presidential entourage was in New York for the UN General Assembly, about ten people shouted slogans against President Jair Bolsonaro (non-party) as "genocide" and "murderer" in front of the residence of the Brazilian mission to the UN, on the Upper East Side.
Minister Marcelo Queiroga, from inside a van, even got up from his seat and showed the middle finger to the demonstrators, who responded with shouts and making the same gesture.
Speaking to "Oito em Ponto" on Monday, Omar Aziz also said that the only difference between former Health Minister Eduardo Pazuello and Marcelo Queiroga is that one wears a uniform, and the other, a gown.
The senator also stated that those who thought the CPI would end in pizza were wrong, and said that all people who committed crimes in the Covid-19 pandemic will have to pay for their actions.
"This CPI is not the same as the others. This CPI was in the home of Brazilians," he said. "It wasn't an abstract issue, it's a situation that the Brazilian people lived through," continued Aziz.
The program "Oito em Ponto" airs on 103.3 FM from Monday to Friday, at 8 am, on Rádio Cultura FM, Cultura Brasil and on the Cultura Digital application.
LINK PRESENT: Did you like this text? Subscriber can release five free hits of any link per day. Just click on the blue F below.