On behalf of Marília Mendonça, Luciano Huck brings Faustão back to Domingão – 11/08/2021 – Zapping – Cristina Padiglione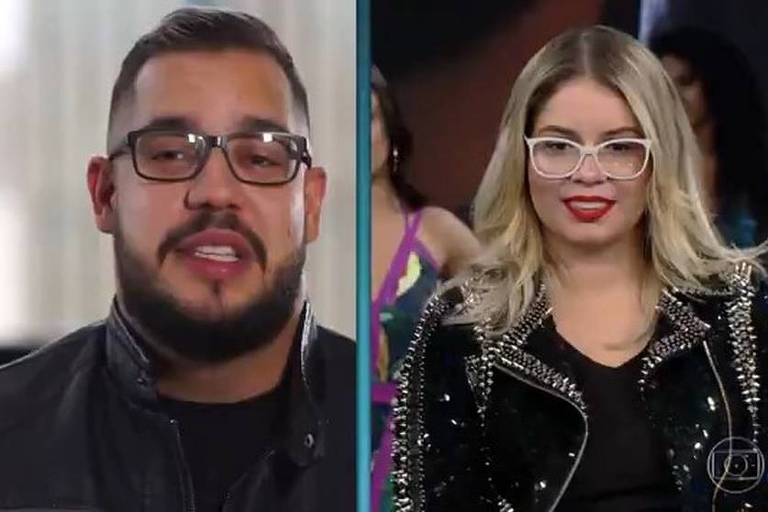 Faustão's name ended up among the most talked about subjects on Twitter this Sunday (7), after Luciano Huck rescued scenes from a Confidential Archive with Marília Mendonça in the days of Domingão do Faustão. And since the occasion called for this revival, Huck even mentioned that it was a good opportunity to kill the longing for Fausto Silva, who has been off the air since last June.
Correctly, the program brought the priest Fábio de Melo to give a word of comfort to the fans and the feeling of loss represented by the episode. And he dropped all the programming planned for this Sunday's edition to talk live with work partners and friends of Marília.
The instant audience was responding well, with peaks of 21 points for a program that has scored 16 on the average in Greater São Paulo.
UNEXPECTED
The death of Marília Mendonça ran over the launching strategies of "Um Lugar ao Sol", which has Cauã Reymond, Andréia Horta and Alinne Moraes as protagonists, debuting this Monday (8). Globo's nine o'clock soap opera always has space in programs on the eve and on the opening day.
PLANNING
With less than a month to turn 91, Silvio Santos remains confined at home, still awaiting the required quarantine for the vaccine against Covid, whose third dose he took last week. Perhaps the boss will only return to the air next year, and even so, in a reduced version, dedicating fewer hours a week to recording the Silvio Santos Program.
Heiress number 4, Patrícia Abravanel, will continue to command all the recordings that her father will be absent from. It is certain that Silvio is not thinking about completely retiring from the role of animator.
window.fbAsyncInit = function()
FB.init(
appId : '249851040421419',
xfbml : true,
version : 'v12.0'
);
FB.AppEvents.logPageView();
;
(function(d, s, id)
var js, fjs = d.getElementsByTagName(s)[0];
if (d.getElementById(id)) return;
js = d.createElement(s); js.id = id;
js.src = "https://connect.facebook.net/en_US/sdk.js";
fjs.parentNode.insertBefore(js, fjs);
(document, 'script', 'facebook-jssdk'));
.



The article from the source