Opening in Versailles of the trial of a man accused of feminicide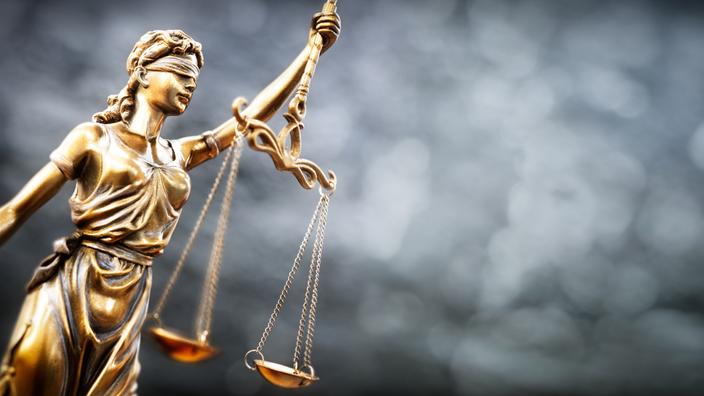 The trial of a man accused of stabbing his ex-partner in 2019 near the nursery where she worked opened on Tuesday, November 9 before the Yvelines Assize Court. Thin glasses, gray fleece and thin face, Anicet Polion had, during the investigation, admitted to having stabbed his ex-companion Natacha, on the morning of October 1, 2019 in Marly-le-Roi, a residential suburb in west of Paris.
Read alsoDomestic violence: are the police and gendarmes sufficiently trained?
«I did something wrong, I killed my girlfriend, I want to die too», He had said that morning to a witness, according to the account of the latter, before being taken care of by the firefighters, his veins cut with a knife. Since the facts, and after a stay in the hospital following his suicide attempt, he appears in pre-trial detention.
The day before the incident, the accused tried 54 times to call Natacha, with whom he had lived before she left in the months preceding the events. On the night of September 30 to October 1, 2019, he tried to reach her again, sending her twenty text messages. He had asked, this October 1, a day off with his employer.
"This is it, this is it, I did it"
Jealous sickly, according to psychiatric experts, he spent that night cycling near the home of his ex-girlfriend. She will be found seriously injured a few meters from the nursery where she works, around 8:00 am, witnesses having heard her cries. The autopsy found nine stab wounds, two fatal including one in the heart of this 38-year-old woman, mother of two children.
Read alsoDomestic violence: a new device tested in 4 departments
The accused was obsessed with the idea that Natacha was cheating on him, another ex-girlfriend told investigators. "This is it, this is it, I did itThe accused allegedly told him over the phone a few minutes after the fact, adding that he was going to cut his veins. Anicet Polion, 53 years old today, is a caretaker, father of three children and, like the victim, born in Guadeloupe. Relatives of the victim described a man who was sometimes violent with her, who admitted during the investigation to have blackmailed into suicide.
Returned to the Assize Court for intentional homicide of a spouse or ex-spouse, the accused faces life imprisonment. The verdict is expected Friday.