Outback wants to expand the opening of restaurants outside the malls – 06/20/2021 – Panel SA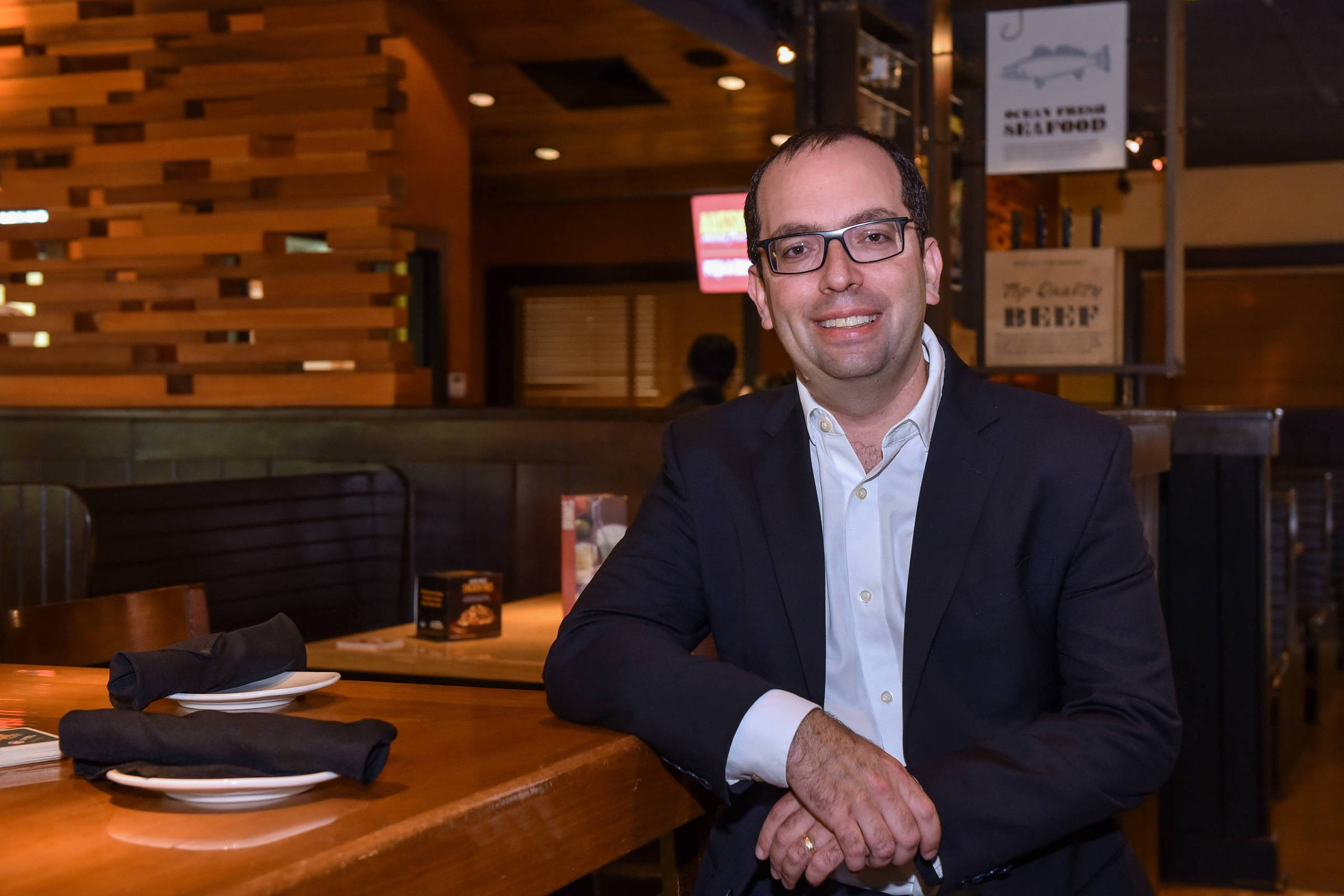 Aussie Grill, a restaurant focused on delivery by Bloomin' Brands, which also owns Outback Steakhouse and Abbracio, wants to accelerate the expansion plan with 20 more distribution points in the country this year.
The brand, which is the flag of the group specializing in chicken, arrived in Brazil at the end of last year and today has 70 distribution points, according to Pierre Berenstein, president of Bloomin' Brands. With the three networks, the group had 46 delivery operations before the pandemic and now reaches 215.
While Aussie Grill's virtual operation has multiplied in the pandemic, Outback, whose business is based on physical stores — and with a presence concentrated in malls, which suffered from quarantine closures — wants to grow with street units. Among Outback's 114 restaurants in Brazil, only three are outside the malls, according to the executive.
To overcome operating restrictions, Berenstein claims that Bloomin' Brands joined the two rounds of the government's wage and working hours reduction program.
The executive says he understands, but has reservations about the initiative by Abrasel, an association of smaller restaurants, which filed a lawsuit seeking compensation from state and municipal governments for losses resulting from mandatory closures in the pandemic. Bloomin' Brands is not a member of Abrasel.
"We have been in Brazil for 24 years, we are here for the long term. Everything we do is thinking about years," says Bereinstein.
Do you have expansion plans this year?
There will be 13 new Outback units this year. We have already opened three, and another ten are in the process of opening. This year, we opened in Ribeirão Preto (SP), Porto Alegre and our 23rd store in Rio de Janeiro.
We started the Aussie Grill last year, testing a few distribution points and adjusting the concept for Brazil. In the country, it is a native digital brand, with delivery only. We quickly climbed to 70 points and have plans for another 20 this year.
We adapt all communication to the digital world. We thought about how the brand would interact with the consumer in Brazil, through a cell phone screen.
In such a short time, Aussie Grill has 70 distribution points. With these points, we have 215 delivery operations for Bloomin' Brands brands, excluding physical stores, which are 114 Outbacks and 14 Abbraccios. Before the pandemic, the group had 46 delivery operations.
Is Outback still betting on mall stores?
Shopping malls remain, and will continue to be, a major service and entertainment hub. So, yes, we will continue to operate in malls. And we will also have expansion on the street.
Today, we have three street units, but we already see the possibility of a few others and of developing this channel with speed.
Did Bloomin' Brands join the second round of the work and pay cuts program launched by the government this year?
It is important to say that, due to the pandemic, we did not fire any employees. We adopt what is possible by law and incentives. For us, it was essential not to have made any cuts in employees because this allows us, at the time of flexibility and reopening, to reopen faster, guarantee training and not lose our standard of service. We use the first and second programs.
Working with the possibility of a new wave of closures?
We always work with this possibility. We make an average of 100 thousand deliveries per week, we have already reached 500 thousand in a month. We are much more prepared, but it is obvious that it will hurt the sector. Now, we already figure out what needs to be done, but our priority is people.
In the case of a third wave, we will follow the WHO recommendations [Organização Mundial da Saúde], from governments and municipalities, as we have always done.
How do you see this movement of bars and restaurants that went to court to ask state governments and city halls for reparations for the losses suffered during the operating restrictions in the pandemic?
We respect the sector a lot, but our position is quite clear, respecting the WHO rules, the government. We have been in Brazil for 24 years, we are here for the long term. Everything we do is thinking about years and years.
I understand the pains in the sector, but our position is to continue doing what we can to ensure the safety of people and customers, and respect the decrees of governments and municipalities.
Does the company plan to follow this movement, considering the losses in revenue?
Not at this moment.
Does Bloomin Brands intend to resume negotiations for the sale of Outback in Brazil?
Any negotiation has been suspended. The subject no longer exists. As we are a public and open company, anything along these lines, we will be transparent with the market and we will inform you at the appropriate time. There is nothing.
LINK PRESENT: Did you like this column? Subscriber can release five free hits of any link per day. Just click on the blue F below.