Pakistani airline cites Taliban interference and suspends flights to Kabul – 10/14/2021 – World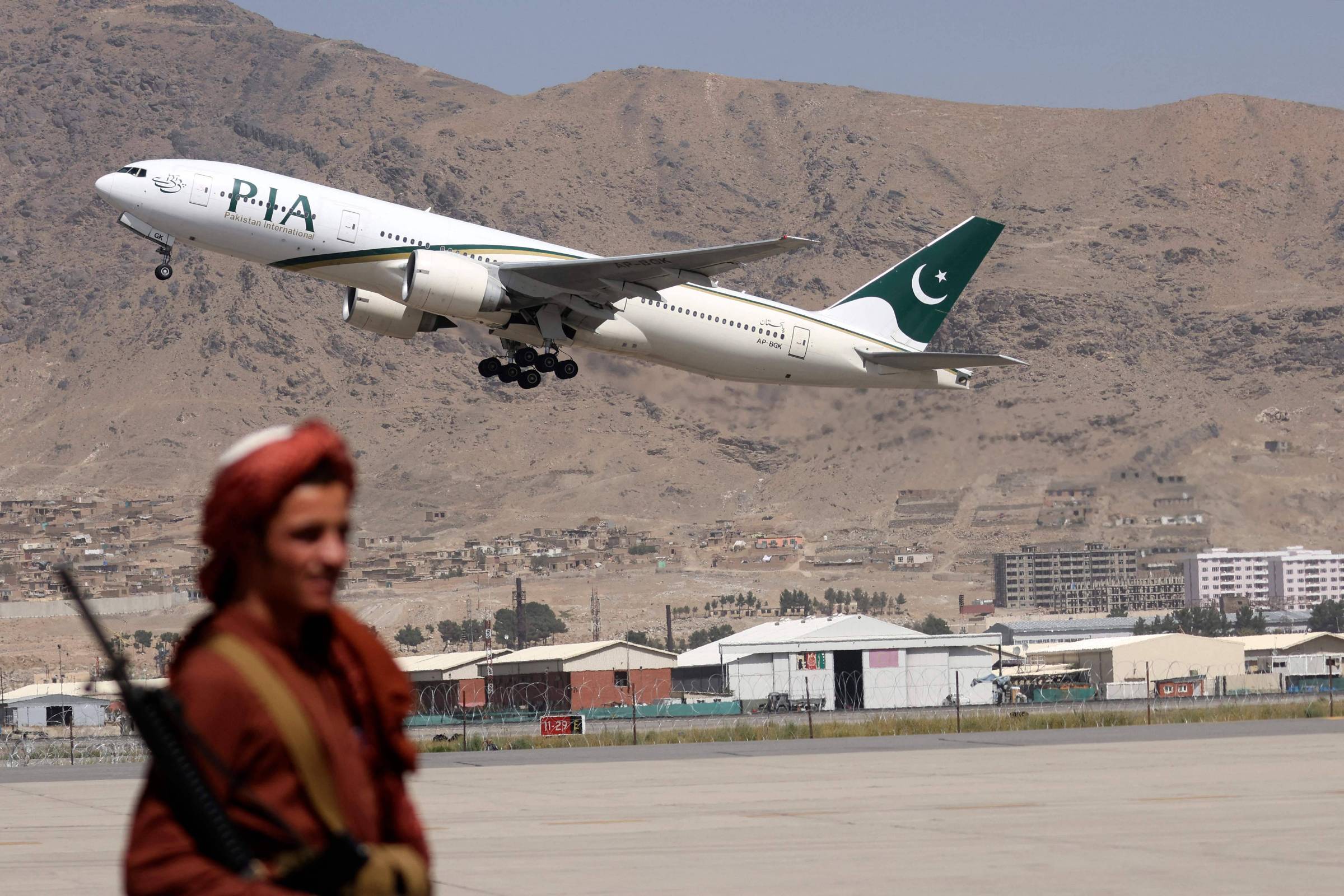 The airline Pakistan International Airlines (PIA) suspended the operation of its flights to Kabul on Thursday (14) due to what it called strong interference from Taliban authorities.
The stoppage of the airline, the only international airline that regularly operated flights to the Afghan capital, came after an order from the government of the Islamic fundamentalist group to reduce ticket prices for the same practiced before the takeover of power by the Taliban in mid-August.
Earlier, the Taliban warned the PIA and Afghan Kam Air that operations were in danger of being blocked unless the companies agreed to cut prices, which skyrocketed, outside the purchasing power of many Afghans.
Tickets from Islamabad to Kabul by PIA, according to travel agencies in the capital of Afghanistan, sell for US$ 2,500 (R$ 13,800), a jump from US$ 120 to US$ 150 (R$ 662 to R$ 827) practiced previously.
The availability of flights between the two countries has been severely impacted since the airport in Kabul was reopened after the chaotic withdrawal of Western military troops.
Pharmaceutical company official Abdullah, 26, said the PIA flights have been a small window of opportunity for Afghans trying to leave the country. "We are really in need of these flights. The borders are closed and if the airport is closed, it will be like we are all in a cage."
The Pakistani airline, which has operated charter flights rather than commercial, said it maintained the route for humanitarian reasons and had been dealing with insurance prices of up to $400,000, as Kabul is considered a war zone by insurers. Kam Air, in turn, has not yet commented on the Taliban warning.
The PIA also said that since the Taliban takeover, its officials in Kabul have faced last-minute changes to regulations and flight permits, as well as intimidating behavior by the Islamic group's commanders.
The company also reported that its representative in the country was held at gunpoint for hours in one incident and was only released after the intervention of the Pakistani embassy in Kabul.
With the economic crisis raising concerns about Afghanistan's future under the Taliban, there has been strong demand for flights, compounded by repeated problems with land border crossings into Pakistan.
Since its reopening this month, the main agency that issues passports in Kabul has been besieged by people trying to obtain travel documents. The flights were also used by international authorities and humanitarian workers traveling to Kabul.