Parade with black children as slaves is investigated – 09/22/2022 – Daily life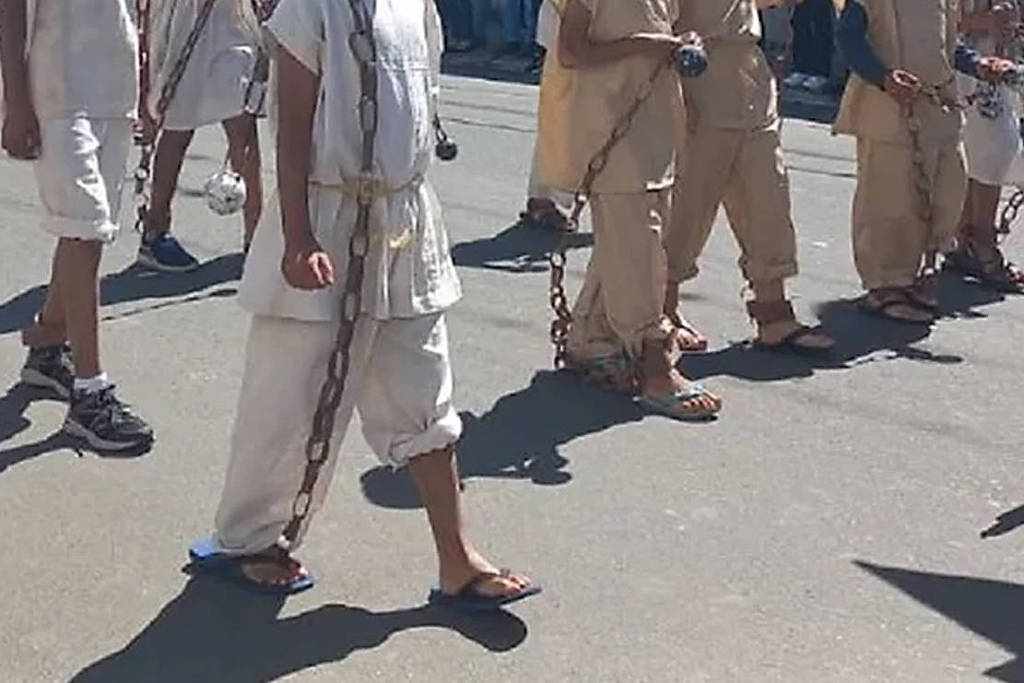 The Public Ministry and the Public Defender's Office of Paraná established procedures to investigate the civic parade in the Paraná city of Piraí do Sul. During the act, held on the 18th of this month on the occasion of the bicentennial of Independence, black children were portrayed as slaves.
In the video, it is possible to see the black students in chains, with torn clothes, being pulled by a boat with the "Portuguese", all white. The students are from municipal schools.
Despite the negative repercussion of the presentation, Piraí City Hall does not see racism in portraying black children as slaves.
In a note, she says that "at no time was the act characterized as an offense against blacks nor was it intended for any disrespect to the dignity of the human person".
The city government says it repudiates any mention of racism or any other form of prejudice, because, according to it, it is necessary to take into account the context of representation and the daily actions of the school.
Lawyer Frederico Brusamolin, a specialist in criminal law, says that the act can be considered racism, a crime that carries a penalty of 1 to 3 years in prison, plus a fine.
In the opinion of the Public Defender's Office, the characterization can cause future suffering and damage to the children involved. The coordinator of the Center for Childhood and Youth of the entity, Fernando Redede Rodrigues, says that there was no concern with stigma in the life, personality and history of children and a world of hyperexposure.
The situation, according to him, is appalling and irresponsible, also because they were contextualized in a moment of celebration of Independence. "Slavery and racism have been reaffirmed in Brazilian culture and we have to face [o problema] as a society, but putting it in a celebration, with children, is frivolous."
Rodrigues says that it is necessary to remember slavery in Brazil, but as a shame, "not exposing faces without leading to the reflection that we were one of the largest slave-holding nations in the world".
The Defender's Office is now looking to find out if the parents were aware that their children would parade as slaves and how the activity fits into the school's pedagogical context.
The city hall was called to comment on the case, but has not yet commented.
The response is also awaited by the Public Ministry of Paraná, which has instituted a procedure to investigate allegations of racism.