Partial collapse of building in Florida leaves one dead; 51 are missing – 06/24/2021 – World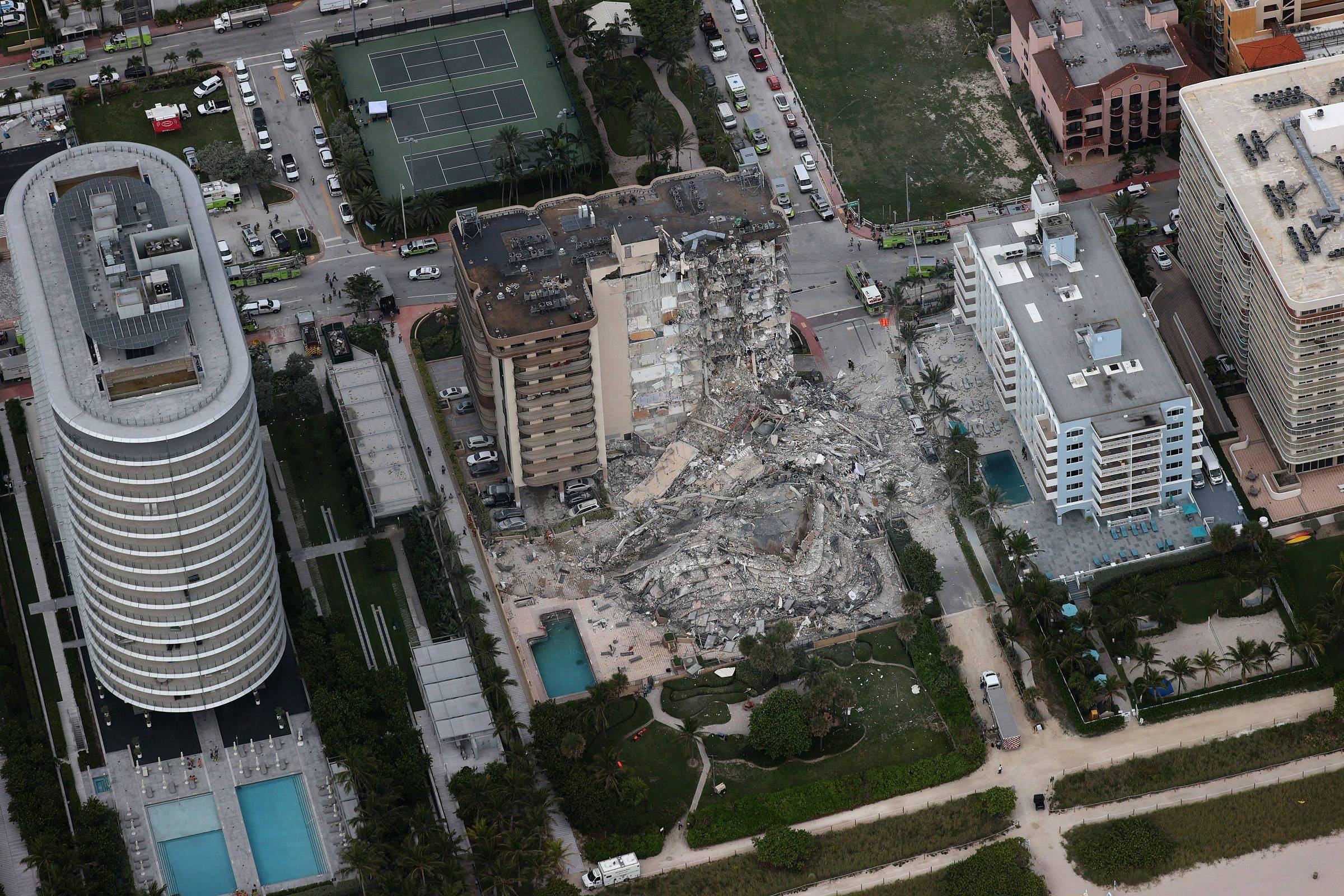 A 12-story building facing the ocean partially collapsed in Florida this Thursday (24), leaving at least one dead. A major rescue operation is being carried out in search of survivors. According to authorities, in addition to ten wounded, 51 people are missing.
Video footage shows a significant portion of the building, in the city of Surfside, north of Miami Beach, reduced to rubble and with the interior of the apartments in plain view. "The chief of police told me that at least two people were transported to the hospital this morning, and one died. We saw ten people on the spot," Surfside Mayor Charles Burkett told US television station NBC.
It is still unclear how many people lived in the building, or how many were in it at the time of the incident. Some residents managed to get out on the stairs alone, while others had to be rescued from the porch. According to Burkett, sniffer dogs participate in the search and, so far, no survivors have been found. He added that the cause of the collapse is not yet known.
Santo Mejil, a local resident, said his wife, a caregiver, was in the building when it collapsed. The Miami Herald reported that the woman heard a strong explosion. "It felt like an earthquake," he said, sobbing, as she called to say she was being evacuated.
Miami-Dade Mayor Daniella Levine Cava lamented the "terrible tragedy" and sent condolences to those affected by the incident. "We are so grateful to the firefighters and all the first responders on the ground; that they stay safe as they work to save lives," he said.
According to local media, the building was built in 1981 and had 130 units.