Pfizer calls on US to authorize 3rd dose of vaccine for all adults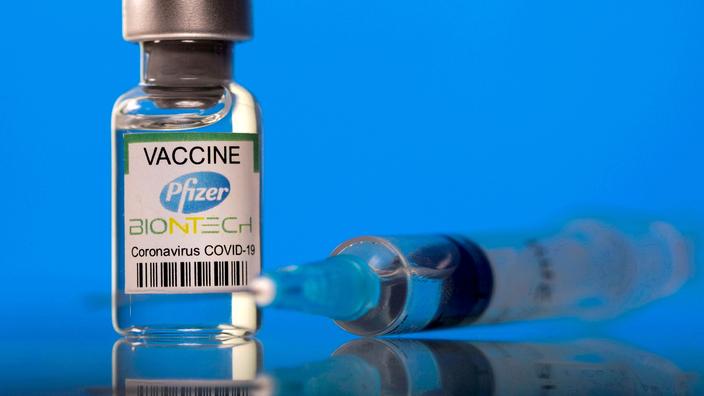 The Pfizer and BioNTech laboratories announced on Tuesday, November 9 that they had formally filed a dossier asking the US Medicines Agency, the FDA, to authorize a third dose of their anti-Covid vaccine for all people over 18 years of age.
Read alsoCovid-19: third vaccine dose, many questions still unanswered
The two companies published in October the results of a clinical trial carried out on 10,000 people showing that a booster dose of the vaccine was 95.6% effective against symptomatic forms of the disease. Based on this study, they asked the FDA to amend the emergency clearance that currently allows them to distribute a third dose to all people over the age of 65 as well as adults between the ages of 18 and 64. years at risk of developing a severe form of the disease or at high risk of the virus due to their work.
Several other countries have already authorized the administration of a booster dose against the coronavirus to boost the immunity of those vaccinated, which seems to wane after several months, according to some studies. In Europe, the Medicines Agency (EMA) approved at the beginning of October the principle of a third dose of Pfizer / Biontech for those over 18, leaving the States with a more precise choice of eligible populations.
Read alsoCovid-19: Véran is injected with a 3rd dose of vaccine and "sends a signal" of mobilization
Thus, in France, residents of retirement homes, people over 65 and people at very high risk of severe disease (presenting comorbidities, immunosuppressed, etc.) are eligible. Since the beginning of October, health professionals, firefighters, relatives of immunocompromised people are also concerned and from December, this will also be the case for people over 50.